On the weekend I spent the day with the family on board a tall ship; it was a wonderful experience given to us by lovely parents :)
The James Craig is the only tall ship in the world (from the late 1800s) that regularly sails with passengers and her volunteer crew; and it was ever so special to be given the opportunity to join her on the ocean …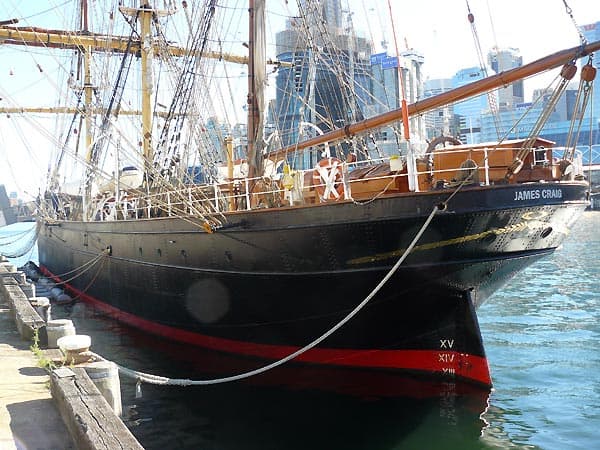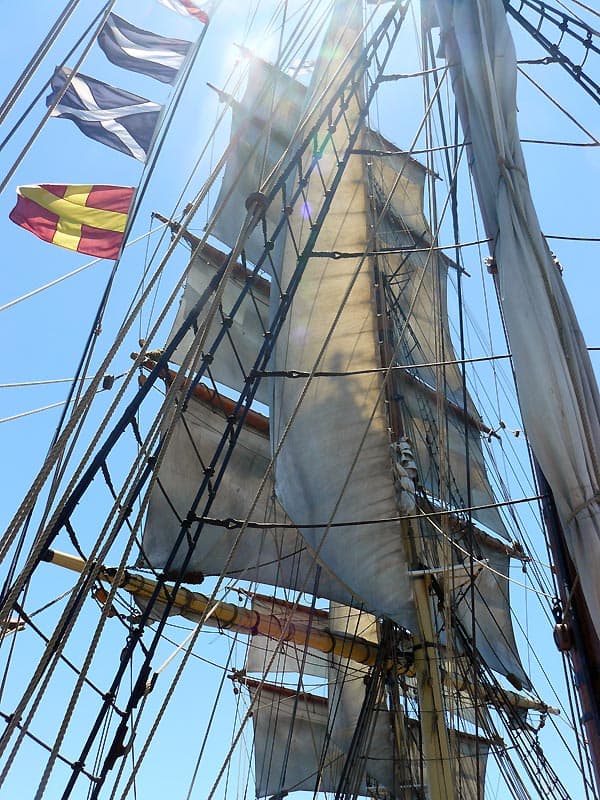 Inspiration for Pen & Ink sketches …
The drawings below are my first attempts at capturing the beauty of this ship. I hope to do many more …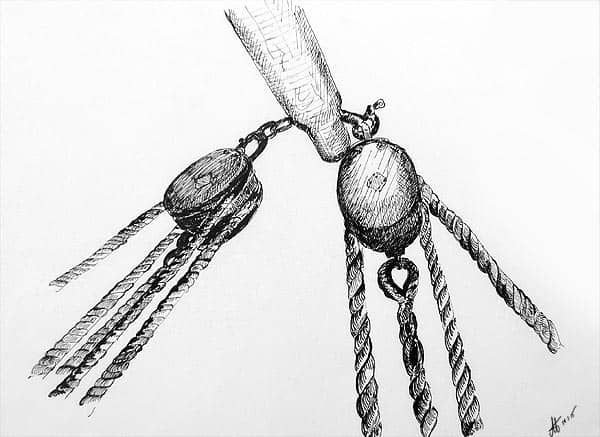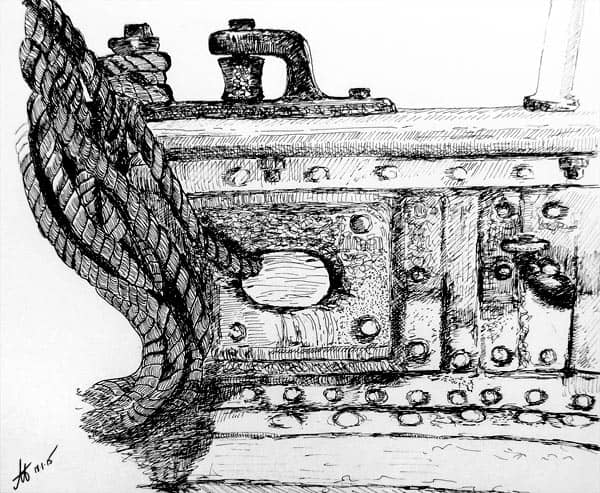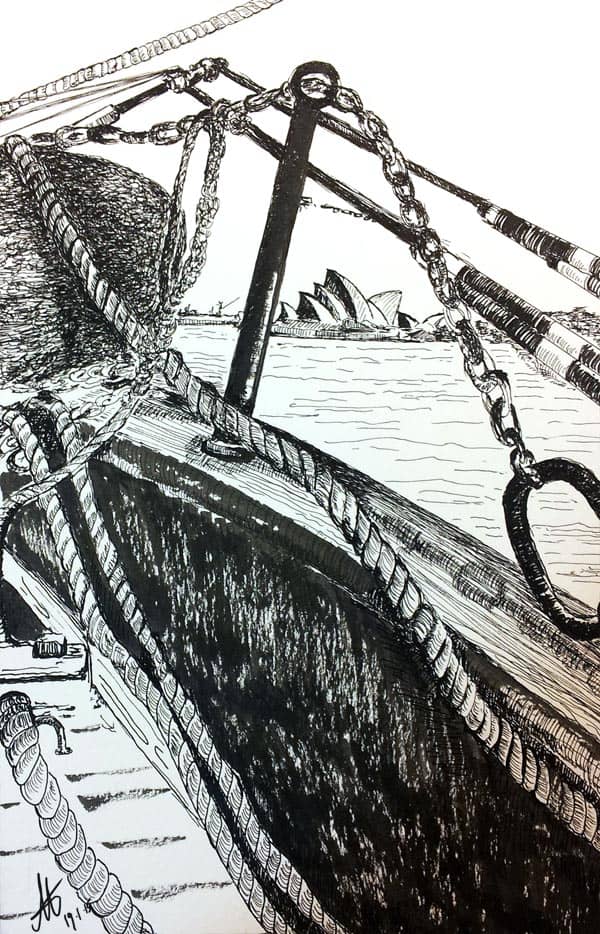 The Drawing Process …
For these sketches I used technical drawing pens – Rotring Rapidograph (steel-nibbed ink pens), a brush ink pen, my sketchbook and vellum paper. I started the one with the railing and the Opera House while we were on the boat, and took plenty of photos to print and work on at home …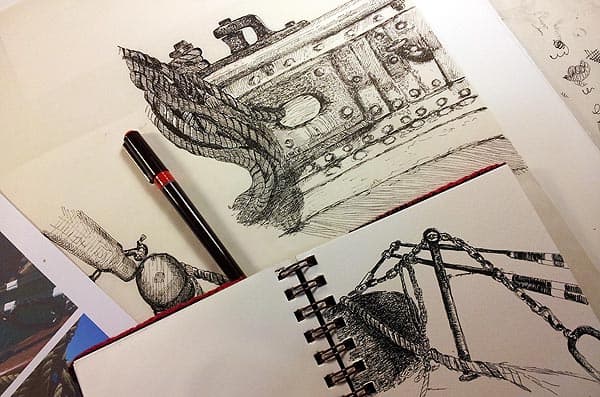 A furry Drawing Assistant
Filemon, our little kitten, is very curious and involved in everything … While I was drawing, he discovered that he could fit under my drawing table and kept popping his head up trying to climb onto the actual table… After some hilarious slipping and sliding (drawing table being on an angle), we instead had a cat and mouse game involving pens, my hands and a most excited kitten – then, he curled up and fell asleep to the sound of the pen strokes above his head …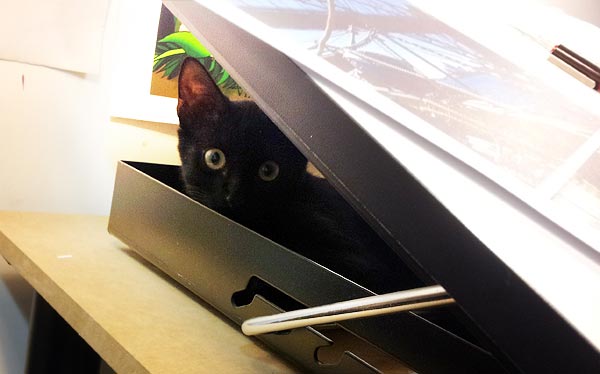 Sails, Wind & the Seven Seas …
Ever since I was a kid, I've been in awe of sailing ships and their majestic beauty … My grandfather was an avid sailor and his father was an able seaman, who went to sea at the young age of 13.
Many inspiring (and some scary) tales, allowed my fascination of the ocean and sailing ships to grow … What's not to love about huge canvas sails catching the wind … wooden decks and varnished railings … hundreds of ropes (that all have names) pulleys & blocks (mind your head!), along with the ship's wheel, the bell … and thousands and thousands of rivets … truly makes a girl think :)
Thank you for visiting and take care!
Annette :)