Annette Abolins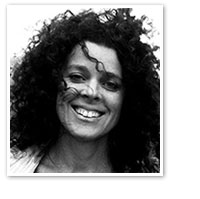 My artworks are centred on the figurative and emotional aspects of life, which I explore through painting and drawing. To me, art is as much about understanding life and the world around me, as it is about telling stories and making connections.
---
Qualifications
Diploma of Fine Arts (Distinction) – National Art School, Sydney, Australia

Diploma of Industrial Ceramics & Design – Keramikskolan – Designhuset, Sweden
Fine Arts Certificate Course Screen printing & Photography – Hellidens Folkhögskola, Sweden
Fine Arts Studies Visual Arts, Film & Photography – De la Gardiegymnasiet, Sweden
Certificate Courses Graphic Design & Adobe Suite – Ourimbah Campus, Australia
---
Professional, Commissioned and Published
Art  – works in private & public collections
Teaching –  (10 years) Drawing, Design & Ceramics: Newcastle Art School, Australia & Designhuset, Sweden
Illustrated Publications

Elementary & Intermediate Ceramics Course Handbooks – published by PKI-Skolan – Designhuset, Sweden (1991-1997)
Industrial Ceramics – Materials, Chemistry & Quality Control – published by PKI-Skolan – Designhuset, Sweden (1996)
Illustrated course material & hand-outs: Newcastle Art School (Ceramics)

Graphic Design – logos, branding, publications, advertising & newsletters
Web Design – custom layout, styling, branding & ongoing site management
Self Published – Custom designed & illustrated tarot & playing cards available on Nine Lives Art
Collaborative – Web & graphic design work with silvertrees web development (2007 – 2014)
Commissioned works – book illustrations, murals, private portraits, cartoons & ceramic works.
---
Design & Software skills
Graphic & Web-design / development work since 2007
HTML & XHTML | CSS | WordPress
Digital Design & Illustration: Adobe® Creative Suite [Photoshop, Illustrator, InDesign, Premier Pro, Dreamweaver]
Traditional Drawing: Pen & ink, paint, mixed media, photography
Developing tools: Notepad++ | WordPress | W3C | Browser tools
---
Selected exhibitions
Read more on the Exhibitions page.
As in a Mirror – The Art House, Wyong (2018)
Water Lines II – CStudios Gallery, Newcastle (2016)
Water Lines I – The Studio Gallery, Gosford Regional Gallery (2015)
Ebb and Glow – The Studio Gallery, Gosford Regional Gallery (2013)
Being Human – John Paynter Gallery, The Lock-Up, Newcastle (2012)
5 Lands Connections – Copacabana (2012)
The Sketchbook Project – Art House Co-op, Brooklyn, NY (2012, 2013)
The Limited Edition Sketchbook Project – Art House Co-op, Brooklyn, NY
Music From a Farther Room – Gosford Regional Gallery (2009)
Launch – Staff Exhibition – Newcastle Art School (2007)
Exhibiting with teachers from Newcastle Art School – Wallsend (2007)
Clay, Canvas & Paper – Back to Back Galleries, Newcastle (2006)
Dröm & Saga – Fridas Hem, Sweden (2004)
Gosford Art Prize – Gosford Regional Gallery (2004)
Kaleidoscope – Gallery Café, Surry Hills, Sydney (2003)
Walls & Floors – Back to Back Galleries, Newcastle (2003)