Hello :)
I'm Annette – an artist, illustrator and designer, living and working on the East coast of Australia. My artworks and creative projects span across traditional and digital media: inspired by people, colour and life.
To me, art is as much about understanding life and the world around me, as it is about telling stories and making connections.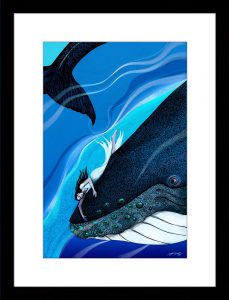 A collection of my sketches and drawings from studying the old masters
A collection of my sketches and drawings from studying the old masters (Caravaggio, Gentileschi, Rubens, Raffaello, da Vinci...).
Portrait sketches

Thumbnail sketches for the '50 Heads' drawing project
4 head studies

Studies of heads and faces after the Masters
5 Head studies

5 Head studies looking at the old masters
Hand Studies

Hand studies completed in a variety of art media
Torso Studies

Figure drawings after the masters - a study in Torsos
From there to here…
I have been drawing and painting for as long as I can remember; a visual thinker with a wild imagination, I've always sought to explore and portray visual stories. During my art school years, I studied a wide variety of art forms (drawing, painting, screen-printing, print-making, photography, ceramics, design…) each technique contributing valuable inspiration, which I continue to draw on to this day.
After graduating from the National Art School (Australia), I set up my own studio, while working in potteries, doing markets, consignments and exhibitions. A decade teaching ceramics and drawing (at Designhuset and Newcastle Art School) granted me the opportunity to deeper engage in and communicate art-making processes, techniques and materials… overtime expanding to my immersion in the world of graphic design, digital art and web design.
Art Media and Expression
Traditional art-making influences all my creative projects. Drawn to tactile processes (ink on paper, paints, layering and mixing media, sculpting…), I use pen & ink as the foundation in pretty much all my work. To me, combining traditional and digital techniques provides perspective and the freedom to explore, where I enjoy moving seamlessly between tools.
Digital painting involves a painstaking process of detail-work, depth and colour; inspiring a kind of 'zen-like' state, where the finished result is brought to life from the essence of the artwork 'idea' expanded with colour and texture. My current work in graphic & web-design draws inspiration from a multitude of visual techniques, where there is space for traditional art projects to grow.
Art Media: A Creative Journey
Ceramic Workshop

Workshop photos from my ceramics years
Markets

A Decade at Markets in Sydney & the Central Coast
Ceramic Artworks

Collection of Ceramic Artworks
Exhibitions

Photos from group exhibitions over the years
Painting and Drawing Studio

The ever-changing workspace for painting and drawing
Paintings & Drawings

Painted works on Canvas and Screen
Creative Projects
Portfolio Galleries include examples of my artworks spanning traditional and digital media along with web and graphic design projects. If you have a project or consignment you would like me to collaborate with you on, please get in touch.
Do you sell art?
Yes, absolutely! Illustrated card decks, prints and original jewellery are available to purchase from Nine Lives Art, my online store, where I'm always adding new creations.
View Artist Bio
Drawing Inspirations…