In my last post I talked about the recent blog move…
It has been been so much fun to tweak and redress this fresh new space, to the point where I almost forgot that I actually need to post! Sorry… I do have this habit of frequently getting lost and side-tracked in detail… When, instead of posting about drawing projects and ideas which is what I set out to do… I'm off on a research tour of the wide web, while redesigning the colours and layout of a brand new subscribe box – or creating little mini ad pictures – or even updating my profile photo…
I admire people who can stay on track and write interesting articles in a regular fashion… how do you do it?? My hope is to become more regular in my posting habits and if you have suggestions or ideas you'd like to share – I'm all ears :)
If you'd like to subscribe I'd be delighted, and I promise to do my best to keep you entertained with more regular posts about art, ideas and work in progress :)
Drawing for life and relaxation
I've packed away the moving boxes and finished jumping on the bubble-wrap – and now it is time to delve back into the joys of drawing.
Drawing is one of my favourite ways to relax and meditate… With a brain that is in constant chatter mode, it is so liberating to step into this creative, active, meditative state of mind; where thoughts are free to flow along with the ink in the midst of 'here and now'…
Drawing also allows me to put ideas and thoughts on paper, which can be a useful tool for figuring out what this journey is all about :)
In this post I want to share a few ideas around the way I draw. If you draw, I'd love to hear how you work – if you would like to learn more about drawing, you might find some ideas here – and I'm also planning to post a few tutorials over the coming posts.
Drawing for Digital Art
I do both traditional paper and canvas and digital tablet art. Drawing on a tablet is in many ways quite similar to drawing on paper, but I find that the feel of pen & ink on paper works best for me when starting any type of drawing.
When the drawing is the foundation for a digital painting or illustration, I tend to focus more on the lines. I start with a light pencil sketch, which I then work over the top with black ink. I like to use paper that is smooth enough to allow flowing lines, and absorbent enough to prevent the ink from 'sitting on top' or bleeding all over the place.
When I have finished the line-drawing, I scan it high resolution and then continue the painting stage using Photoshop and my tablet…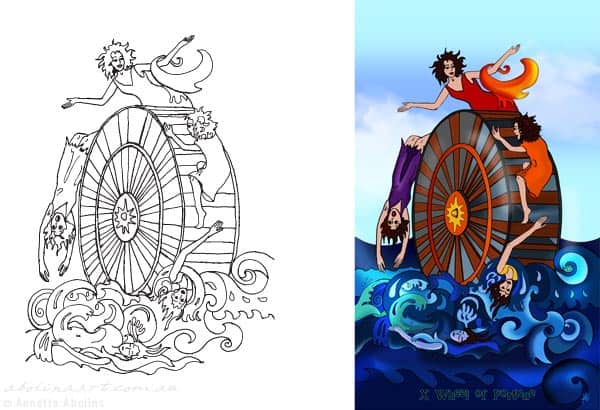 Line, Dot and Scribble
Welcome to the mesmerising world of black ink on white paper; where there are no shades of grey, yet the marks on the paper can be used to create the illusion of both shade and volume …

I love all pens truly I do :) – though my favourites for ink drawing would have to be my Rapidograph pens… You can read more about these lovely pens in this post, which I wrote shortly after getting them :)
Apart from being absolutely wonderful to draw with, the nibs don't wear out in the same way that felt tip pens do – especially noticeable with finer nib sizes: 0.13 and 0.25 – the pens are also refillable with ink cartridges, which makes them ever so easy to use, with the added bonus that I don't have to keep throwing out pens :)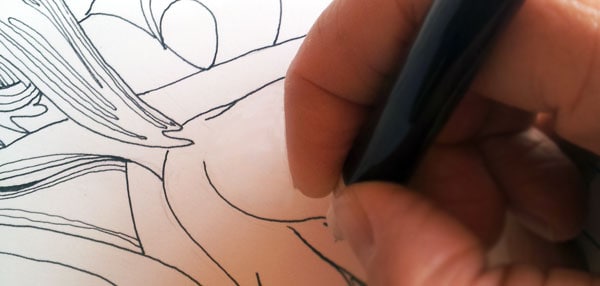 Sketches, Portraits and detailed Drawings
I am not a photo-realism or technical drawing artist by any means, but I do love working with detail … to me, the joy and practice involved in doing each drawing, is a way of bringing me closer to the essence or the story or the feeling I am wanting to capture.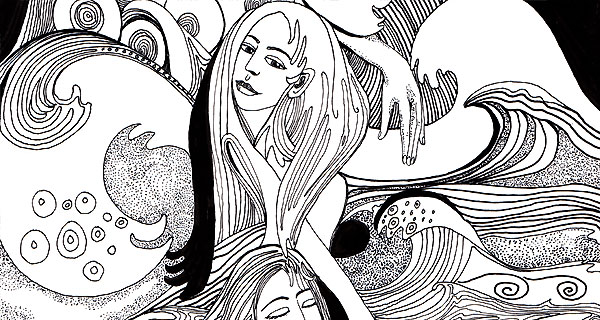 I like to work using a variety of continuous line, cross-hatching, scrumbling and stippling (dots) – like in the portrait below of Robert Downey Jr as Sherlock Holmes. The fast paced acting in the 2 movies, along with humour, music, dialogue, and those animated intros are all just fabulous, along with the obvious inspiration for portrait drawing :)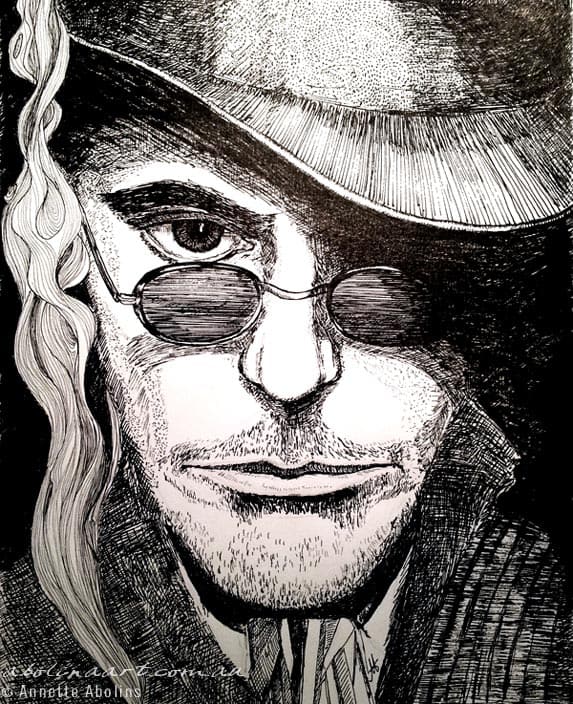 In this drawing I started with a feint pencil sketch, to get an idea of the proportions – you can still see some of the pencil marks in the drawing. The inking is done with a variety of nib sizes – and the darkest parts I've blocked in using a brush ink pen.
Thank you for visiting!
Annette :)