VIZAĜO Playing Cards reached the funding goal on Kickstarter this week! With just 5 days remaining on the campaign and 104% funded, it looks as though this deck is heading to the printing presses!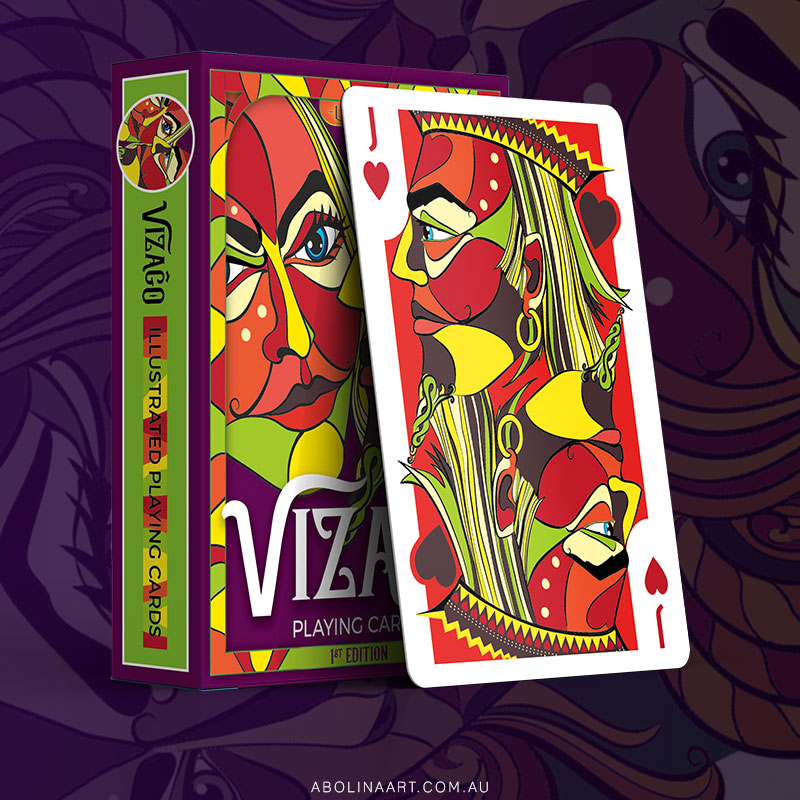 I am so grateful that so many amazing people have come out to support my colourful deck of cards. The opportunity to print VIZAĜO means more than I can say :)
Final days – Don't miss out :)
Gifts for Backers
To celebrate the milestone of crossing the funding line, I introduced some exciting little bonus gifts for backers, to say thank you: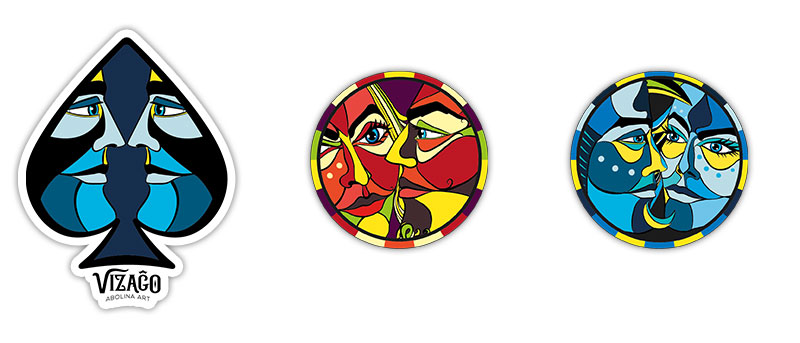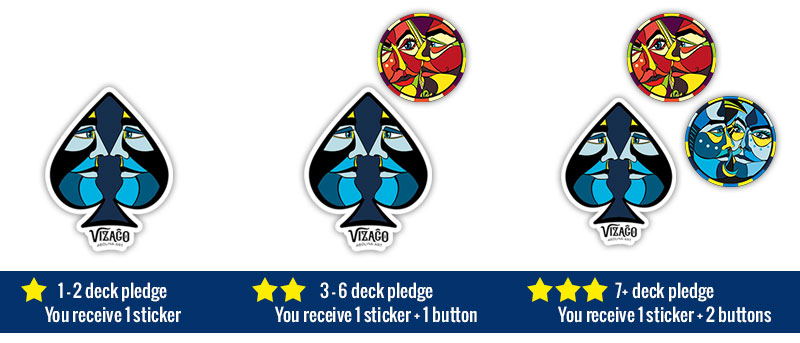 These cool little keepsakes will be included automatically based on the number of decks pledged for (they cannot be ordered as add-ons).
Sticker
One die cut vinyl sticker of VIZAĜO Ace of Spades will be included with every pledge.  The sticker measures 7.5cm x 6.5cm and will look great on anything you choose to stick it on :)
Button – Badge
The two versions of buttons (red & blue) measure 3.8cm in diameter and have a pin on the back for fixing to your jacket, bag or hat. Wear the colourful faces of VIZAĜO with pride when you pledge for 3 or more decks in the campaign.
Thanks for visiting and all the best!
Annette :)