Continuing from my previous post, here is part two of my artworks from the recent group exhibition Water Lines
The Messenger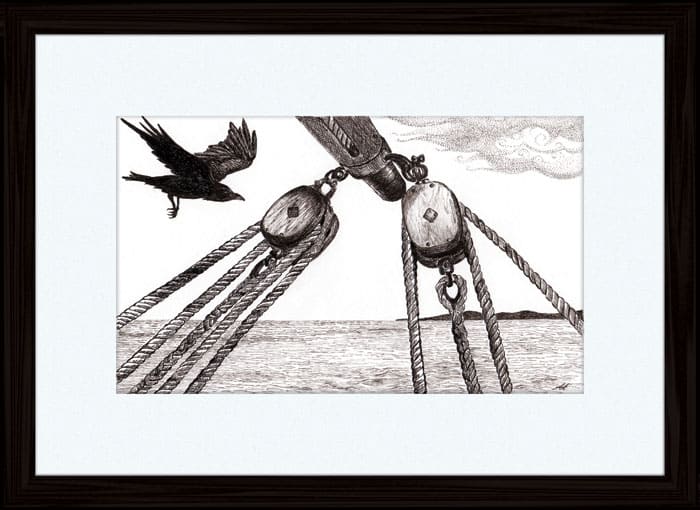 Vikings used to bring Ravens on their voyages to help them navigate. Large and black, these non migrating birds were easy to see once released and soaring high into the air. If they spotted land, they would fly towards the distant shore and the Vikings would steer the ship in the same direction. If there was no land in sight, the ravens would return to the ship … With The Messenger I wanted to show both the wisdom of the Raven and the sense of hope brought by seeing new land on the horizon.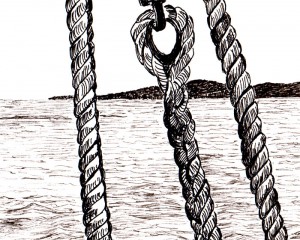 Setting Sail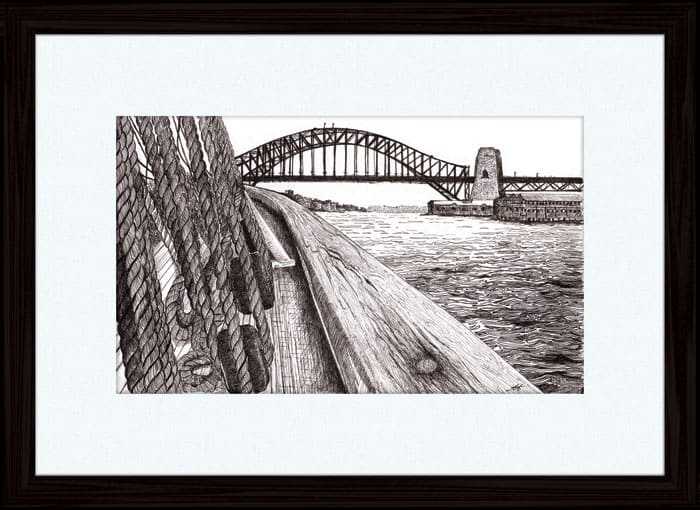 The beginning of a sea voyage holds the promise of adventure. There are winds to come, fresh air to breathe and waves to carry the ship forward. Heading towards Sydney Harbour Bridge, with the heads and the majestic Pacific Ocean beyond is, to me, a recipe for absolute delight :)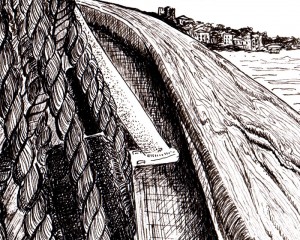 Seeking Refuge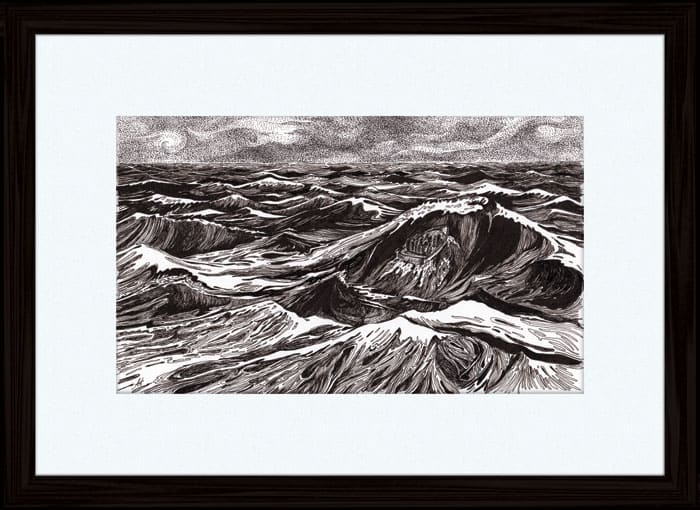 My grandmother Nina was a refugee during WWII. She and my father (barely 9 months old) fled their homeland with no belongings in a small fishing boat, with an uncertain future on the horizon. While the sea was indeed rough, it carried them to safer waters and tentative new beginnings. Their experience brings home the plight of the many refugees today, and the importance of providing humanitarian solutions and shelter for those in need.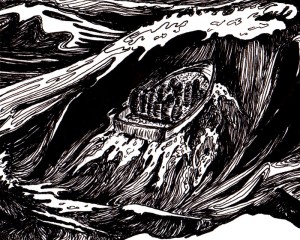 Thank you for visiting and welcome back soon for Part III
Annette :)