Water Lines part II will be on show at the CStudios Gallery in Newcastle from April 1 – April 24. There is an opening on Saturday (2nd April) from 3-5pm – and you are most welcome to attend!
The exhibition centres on Water, and follows on from our recent exhibition held at Gosford in December. A number of artworks from the earlier show will be included, as will many new works, where some are still being finished (hopefully in time for hanging next Thursday!).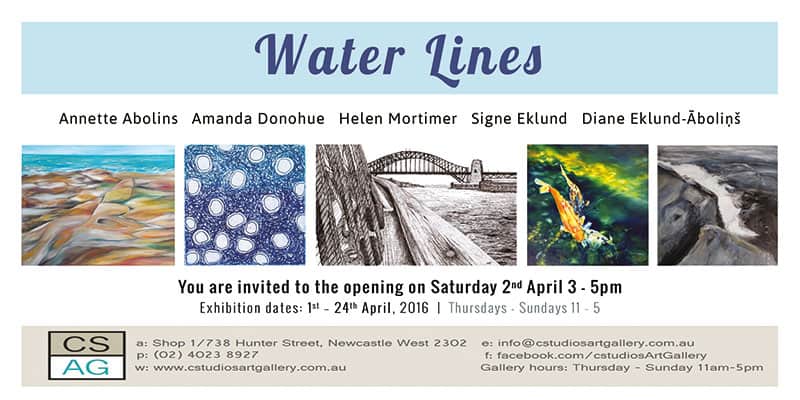 The gallery is close to the centre of town, in what used to be the Belleview Hotel. During the ten years I taught at Newcastle Art School on Hunter Street, I used to catch the train and would walk past the old hotel (then a construction site) on my way to work. It's nice to see old buildings being given a new lease of life, especially when that lease of life allows them to be accessible to the public.
Newcastle is a place that holds many memories and a long history of being connected to water. With artworks inspired by water, this feels like the perfect setting.
The gallery is open Thursdays – Sundays from 11am – 5pm.
Thank you for visiting and hope to see you at the opening.
Annette :)