My last post was all about the beginnings of a new body of work; oil paintings and ink drawings for an exhibition about Water…  A lot has happened since then :)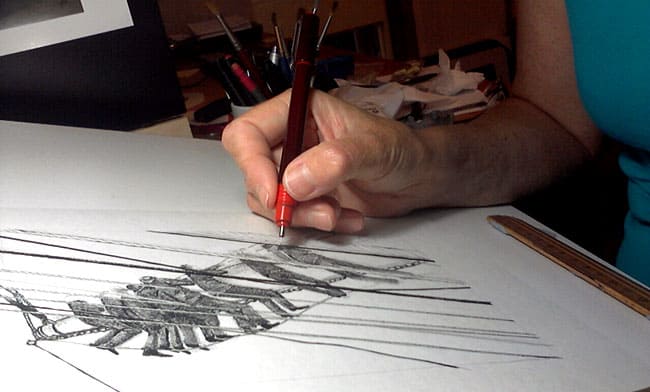 Moving house (somewhat suddenly) in the middle of the usual end-of-year rush, while also completing work for the Water Lines exhibition was (in hindsight) an interesting study in 'how to meet deadlines' … I decided that packing & moving and oil painting was probably not the best combination, so while I put all my energy into pen & ink, the paintings are patiently waiting to be finished in time for our next show in April 2016.
After several intense weeks of drawing, the last stroke of ink on paper was done on the night before the hanging. Luckily, I had the frames all ready, so the late night / early morning framing went smoothly, even though the 5:30am finish was cutting it pretty fine :)
Water Lines – the Exhibition
The Studio Gallery, Gosford Regional Gallery
17th – 23rd December 2015
A group exhibition with  Amanda Donohue, Annette Abolins, Diane Eklund-Āboliņš, Helen Mortimer & Signe Eklund.
Water Lines celebrates the many different aspects of water, filtered through a variety of influences and interpretations. The artworks, comprising a range of media, are intended to provoke thought, but most of all, to inspire.
Despite the time of year and added stresses, it turned out to be a great show. We had a lot of visitors, quite a few sales and lovely feedback. Below are a some of the photos, and there's more over on Art in Sync.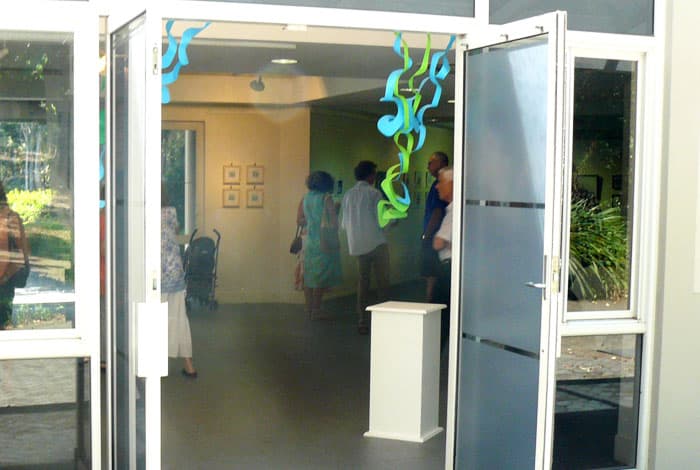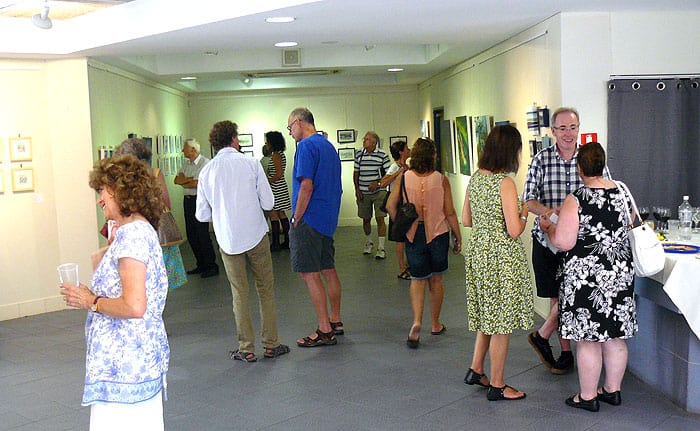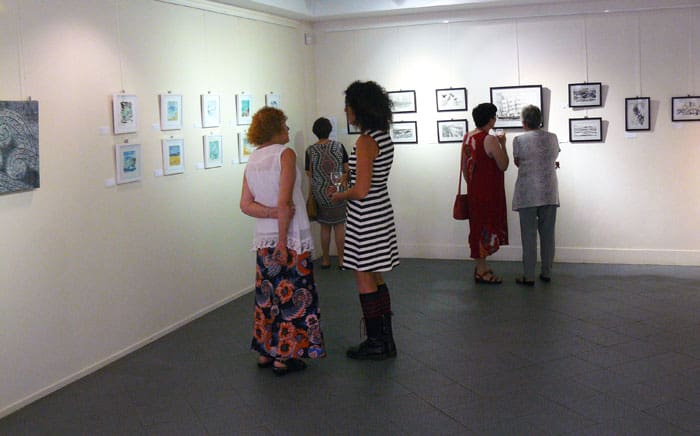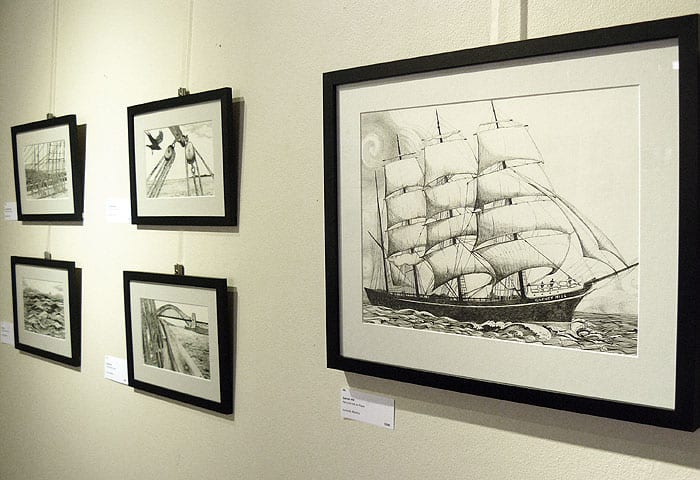 If you missed the exhibition, I plan to show more detailed images of the artworks over the next few posts.
Hoping that you are enjoying the Holiday Season and getting ready for an exciting New Year :)
Annette :)