Happy New Year!
Let's make 2016 a fabulous and most creative year :)
Over the next few posts I will be showing my artworks from the recent group exhibition: Water Lines. There are endless ways to interpret this beautiful, majestic and ever-changing element … Between five artists our exhibition incorporated a range of media, including oil on canvas & paper, ink, textiles and printmaking  … Persuaded by the fluid, yet permanent properties of ink – I put pen to paper to explore my love of oceans, waves and ships …
Rather than create one massive post with all ten drawings, I decided to break it up a little. I am showing framed images of the drawings, along with a few close-ups – as I want as much as possible to convey the feeling of actually being at the exhibition – I hope you enjoy :)
Onboard James Craig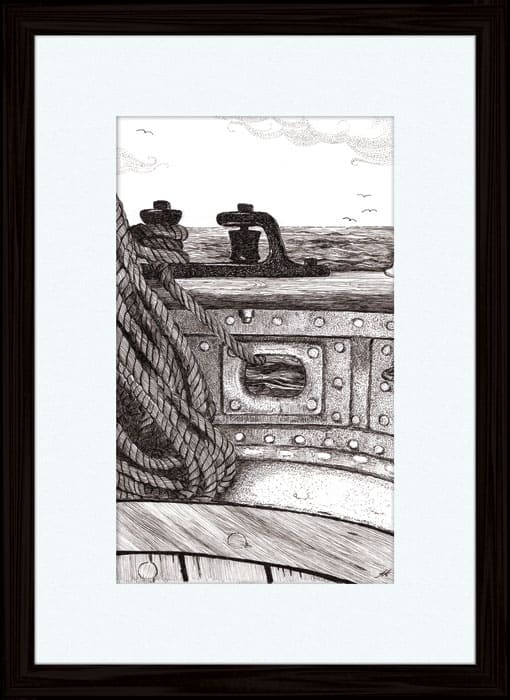 A number of my drawings (including this one) were inspired by a day spent on the James Craig; a fully restored tall ship (barque), part of the Sydney Heritage Fleet. It was a memorable and quite amazing experience to sail out past the heads on this beautiful ship. With hoisted sails it is easy to imagine her on long voyages, where in the past she rounded Cape Horn 23 times!
While on board I did some sketching and took plenty of photos to use as inspiration and reference for further drawing.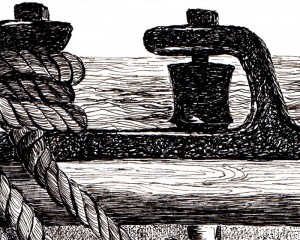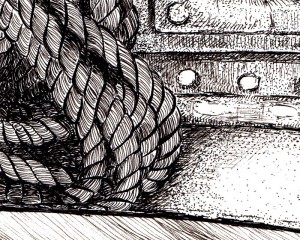 Detail from 'Onboard James Craig'
Learning the Ropes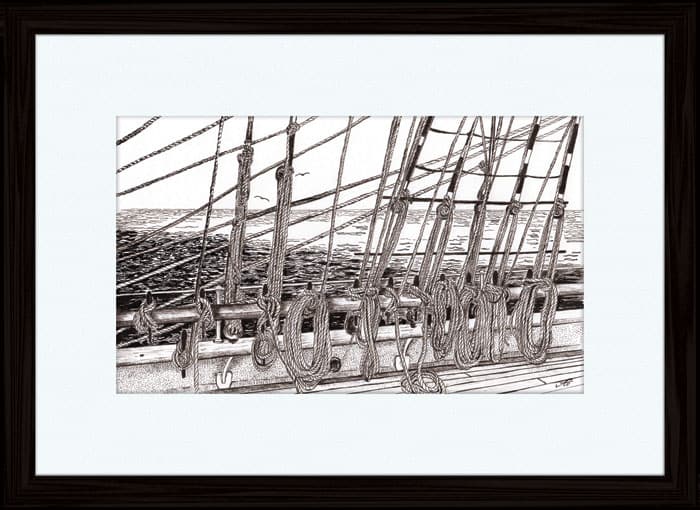 Many nautical terms have made their way into everyday language, including the phrase to 'learn the ropes'. Learning what each rope does is an important part of becoming a good sailor; learning any new skill is an accomplishment … And then there is the aspect where bundles of ropes are a visual feast in themselves.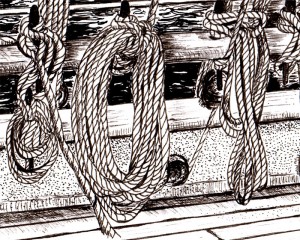 Detail from 'Learning the Ropes'
Crossing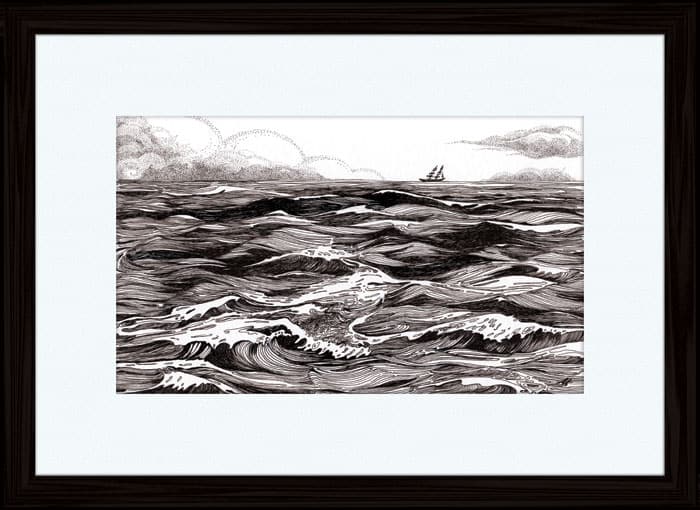 Crossing tells of long journeys across the sea with unpredictable weather and big waves. Safe passage could mean the start of something new along with a sense of longing for what was left behind.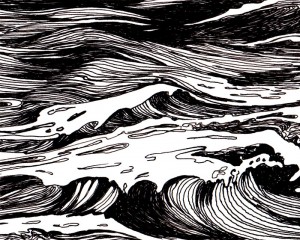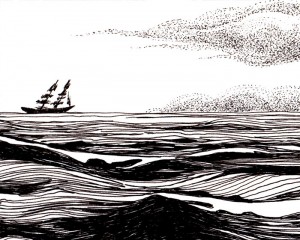 Detail from 'Crossing'
Thank you for visiting – and make sure to come back soon for Part II
Annette :)