VIZAĜO is getting close campaign mode – All the artwork is complete, leaving only last-minute touch-ups, which means I have finally approached printers! Quotes should be in the pipeline within the not too distant future, placing these new playing cards ever closer to the prospect of rubbing shoulders with all the other 'real' decks in the world, which feels ever so exciting!
Tuck Box Design
I couldn't decide on which of these two layouts to finalise, so I worked on both. I think I prefer the 'full' front cover, though if you like the 'circle', I'm happy to hear your thoughts.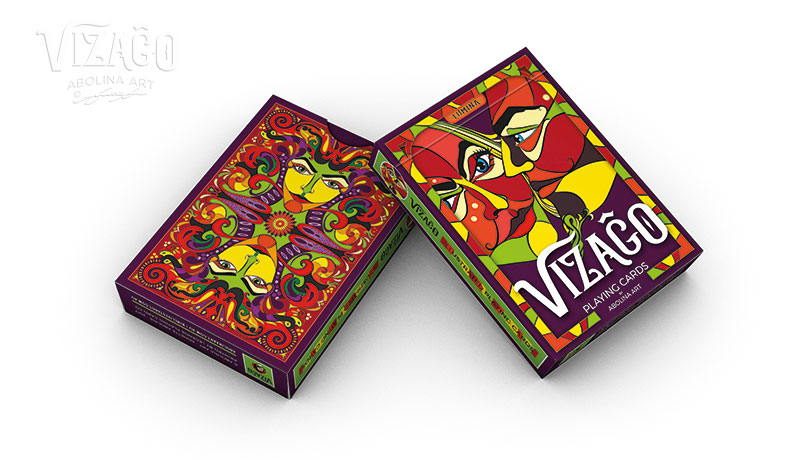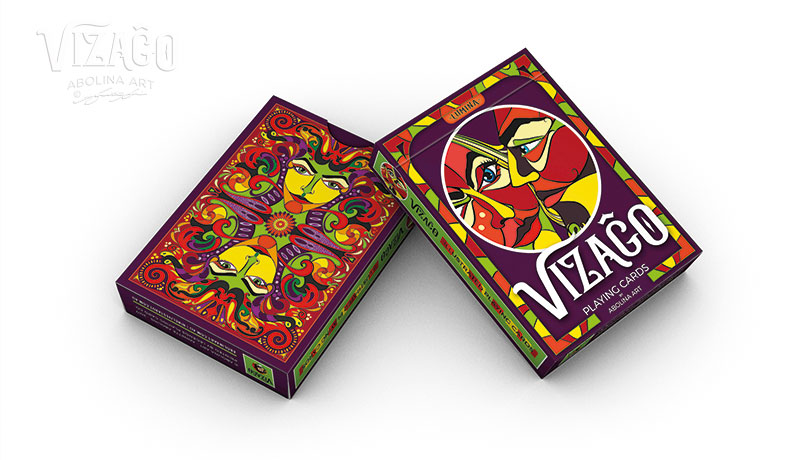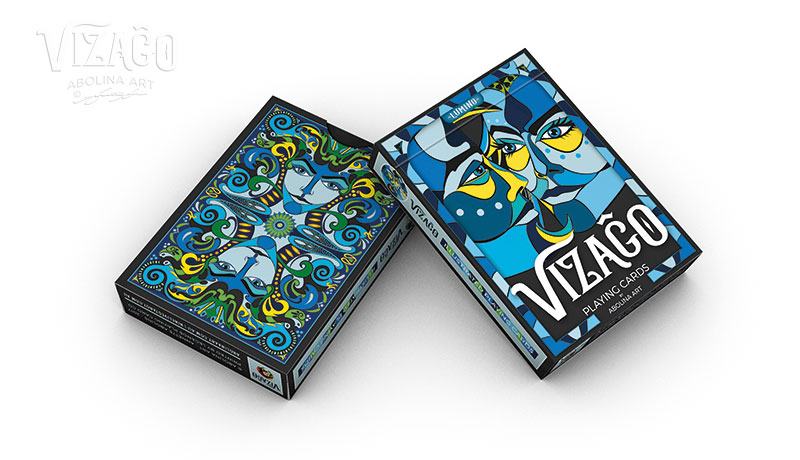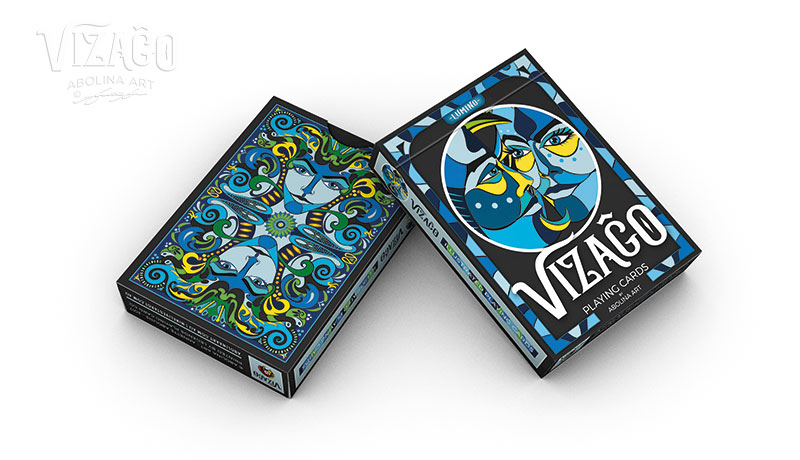 The two colour versions have names: VIZAĜO – red deck: Lumina and VIZAĜO – blue deck: Lumino, where the difference between the two is the card back and tuck box (all the faces are the same in the two decks).
Touching up the Aces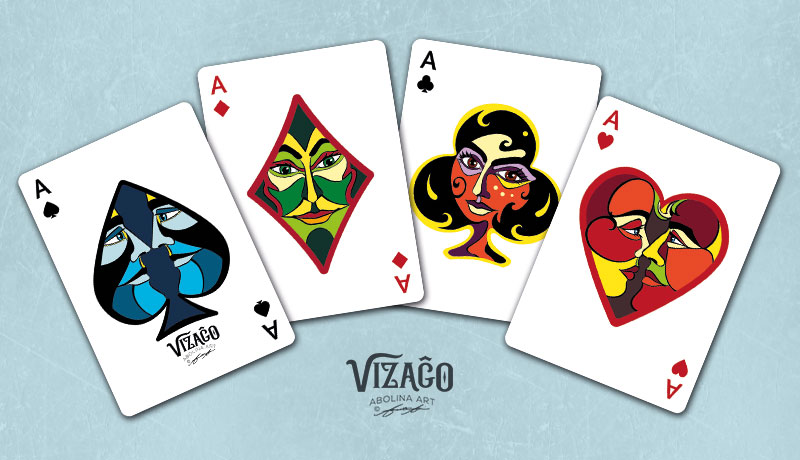 The Ace cards in VIZAĜO form a visual bridge between court and number cards. A few alterations were needed to bring the aces in line with the rest of the cards (mainly the heart, where I felt the colours weren't quite right – and the shape of the club).
Stoneware Jewellery Pendants now on Nine Lives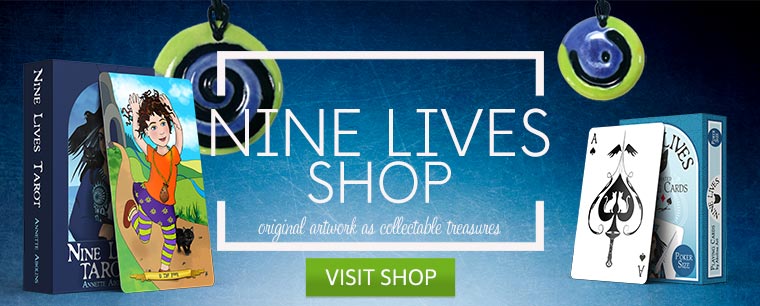 My stoneware pendants have moved across to Nine Lives, where they have found a new home in the shop. What this means for you pendant loving people, is simple ordering, regular special offers, and the ability to shop both cards and pendants, while saving on shipping cost!
Easter Specials
Visit Nine Lives Shop over Easter for some exciting specials – until 18 April – get 10% off any stoneware pendant in the shop when you use the discount code: jewel10. Both Nine Lives Playing Card decks are also on special this week: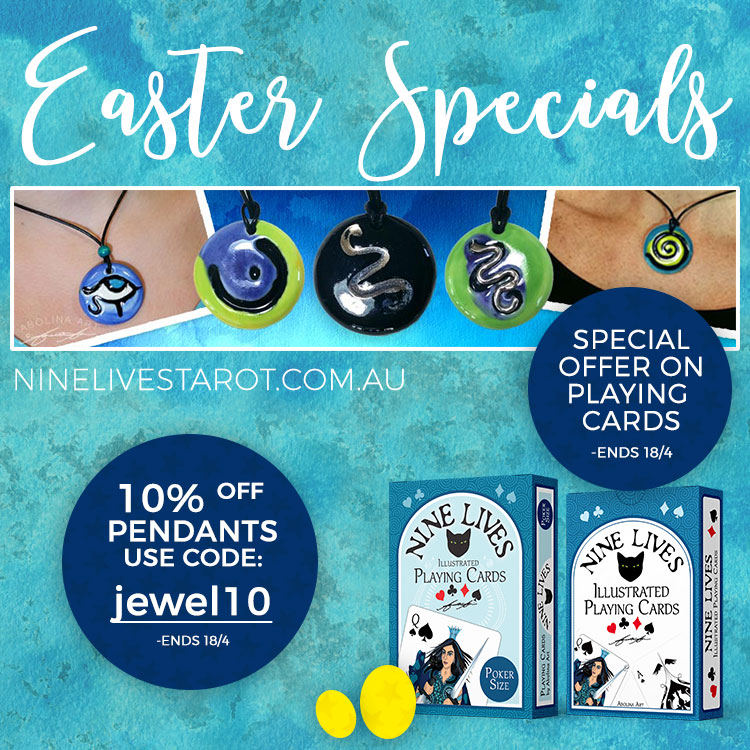 Thank you for visiting!
Annette :)