My mother writes books, over the years she has published several books and collected poems, she also writes regular reviews about the many different books she reads … Wielding a pen or keyboard to tell a story is something I admire and find worthy of celebration, and it has been an honour for me to design the covers for her two latest books.
45 Days – Walking the Bibbulmun Track
The book describes the 45 day walk from Albany to Perth in Western Australia, which my mother and youngest brother did in 2005. Anyone who enjoys hiking, long (or short) walks, or the great outdoors – is bound to be inspired by the 45 Days they spent on foot.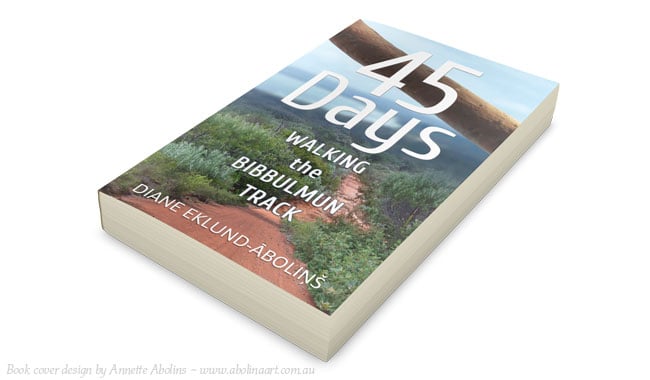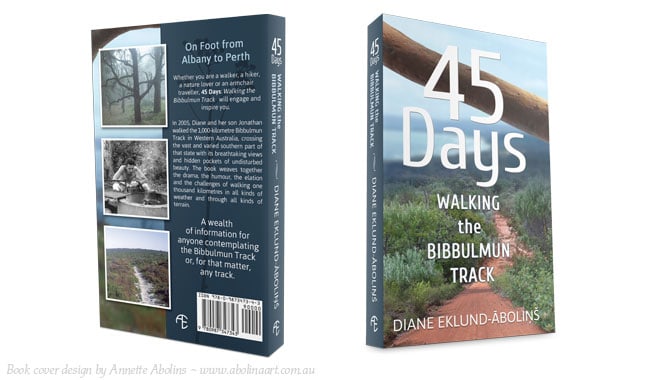 I find Book covers fascinating things, with their endless ways of visually describing what the pages within hold … As a designer, you want to provide readers with a picture that rings true to the content, while inviting new readers to pick up the book with the desire to find out more.
In designing the cover for 45 Days, the length of the walk along with the beauty of bushland and ocean views took centre stage. The track on the cover cannot hope to illustrate the full 1,000 kilometres, though as it disappears off into the wilderness, I'm hoping it conveys a sense of distance and a curiosity of what lies beyond the horizon…
45 Days: Walking the Bibbulmun Track by Diane Eklund-Abolins – is available here
5th Aeclectic Tarot Collaborative Deck – eBook Cover
Artists from all walks of life and corners of the planet came together to create this collaborative tarot deck. The meanings, artworks, descriptions and other information about the deck accompanies the deck in the form of an eBook, which I collated and also designed the cover for. With 78 cards by many different artists, I wanted the cover to provide a representation of the entire deck: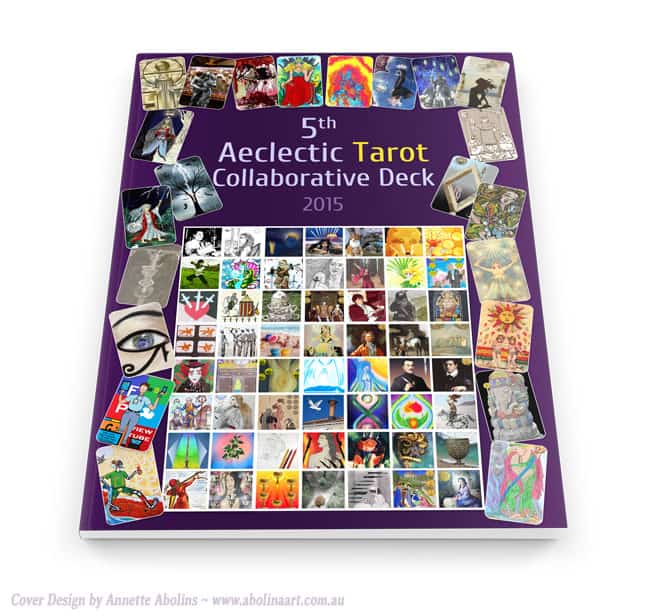 Nurtured Earth Organics – Celebrates 1 year
Ongoing changes and updates aren't always worth 'writing home' about… But as Nurtured Earth Organics reaches the big milestone of one year online – it was time for a slightly new look to mark the occasion: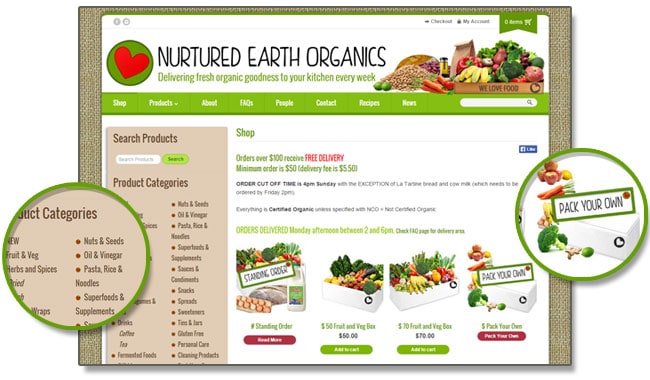 The site is wider and features easier navigation that goes along with you as you browse the 350+ products on the site. The top banner and buttons have been given a fresh look, and there is also a new feature allowing you to pack your own box of goodies.
Visit www.nurtured-earth.com.au where Janine and Sonia will welcome you through the door :)
The PCF Deck Design Competition and Poker size Playing Cards
Finally, a little update on what's been happening in the world of playing cards.
After a busy month, the design for the poker size version of Nine Lives Playing cards is finished (it was a busy month). Below are previews of the deck, which I have now entered in the 2nd Annual PCF competition: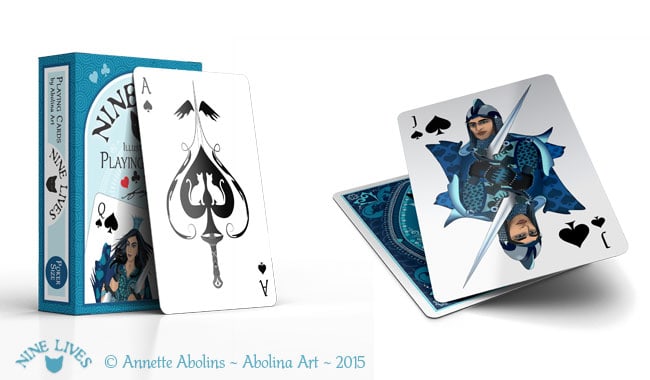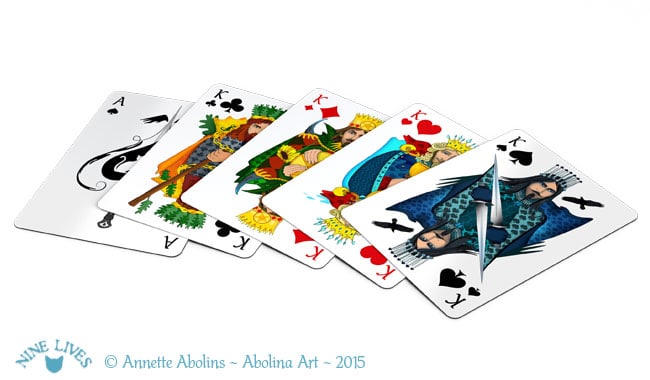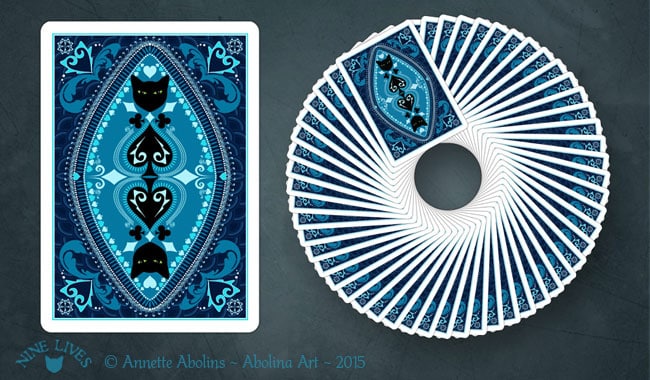 Voting takes place on playingcardforum.com 12-19 August (04:00 UTC)

Thank you for visiting
Annette :)