I've been working on the back design for VIZAĜO – the final design element inside the box (with just the tuckbox itself remaining). 
I wanted the back of the cards to be part of the face theme, with lots of colour and detail. The drawing process has been so much fun and I do hope you enjoy end result :)
Back design line-drawing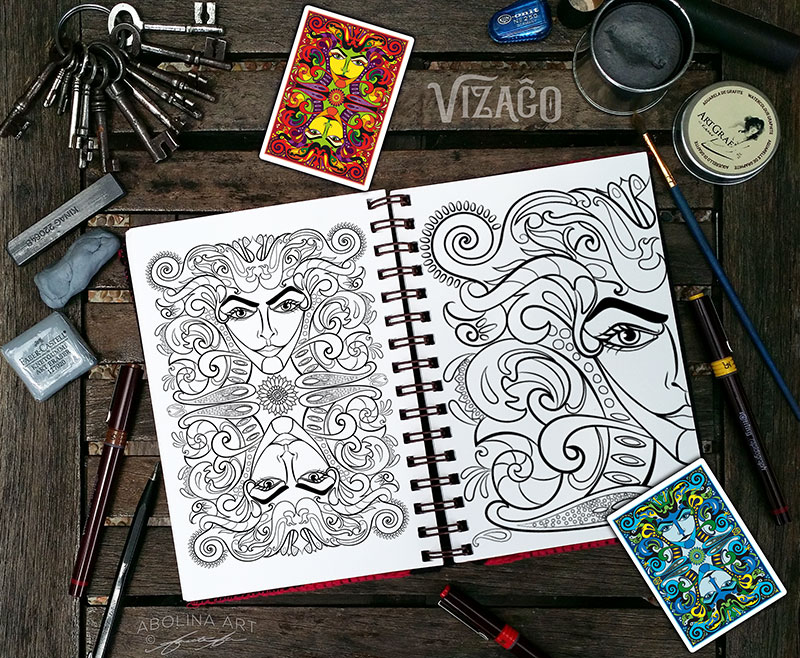 Fire Red card back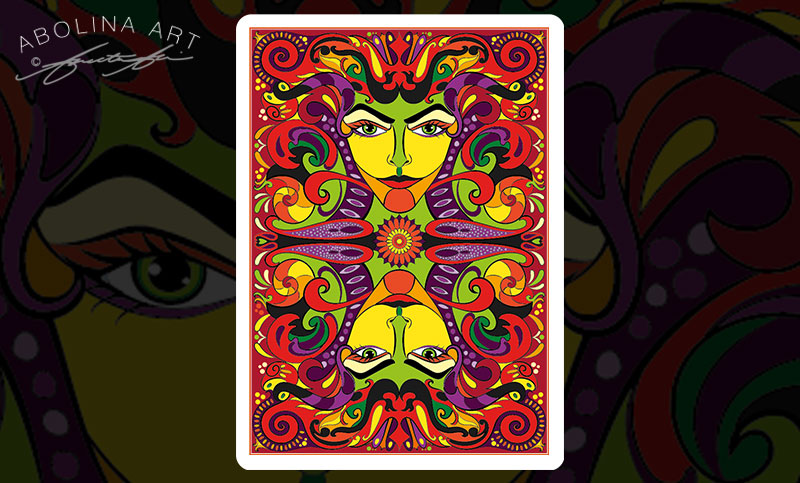 Underwater Blue  card back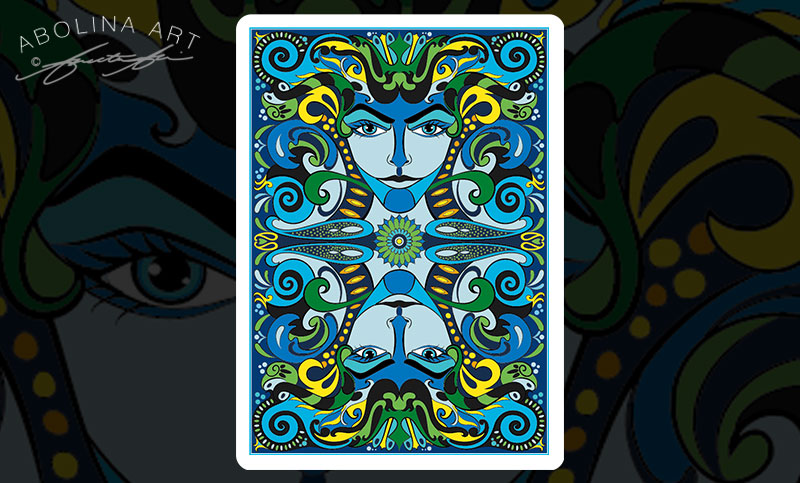 Side by Side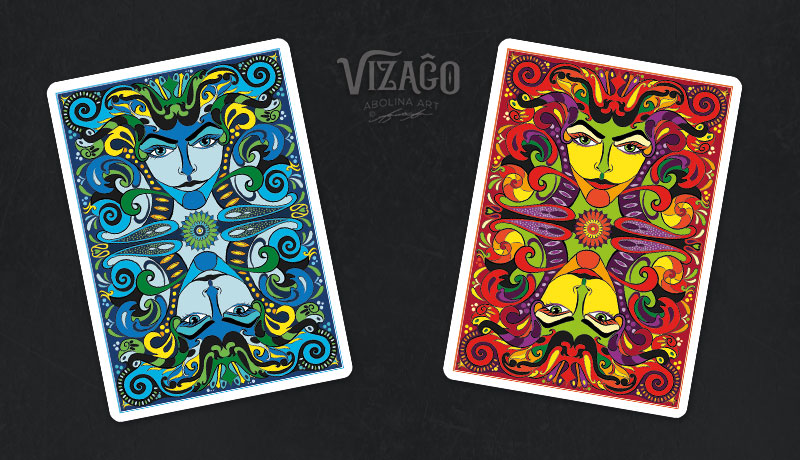 Version two of the JOKERS
A few small changes to the Jokers following some great feedback about the 'hanging on hat' pips.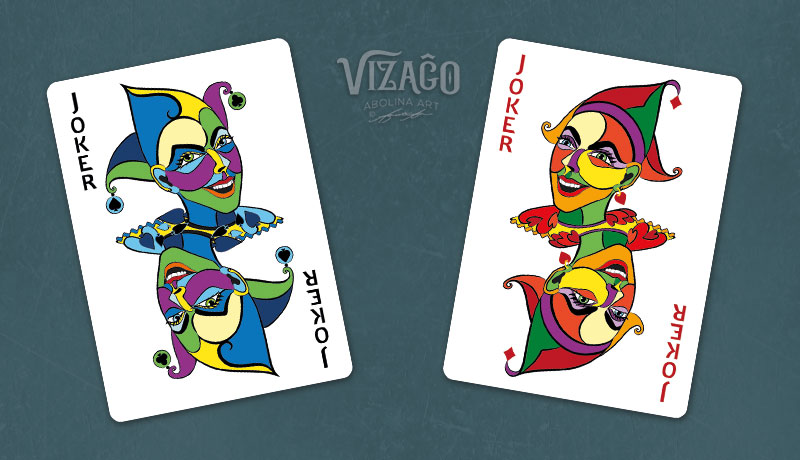 Thank you for stopping by and take care!
Annette :)