It's been a busy week since the playing cards arrived from the printer; wrapping and packing decks to send on their way to new homes. It's an exciting pastime, which may see me graduate to assistant wrapper at the local post office :) I do want to say thank you, as your support inspires me to continue exploring this magical and visually exciting world of cards.
Where to buy …
Nine Lives Illustrated Playing Cards are self-published (meaning a more personal service for you) and available to buy on Nine Lives website:

Playing card images …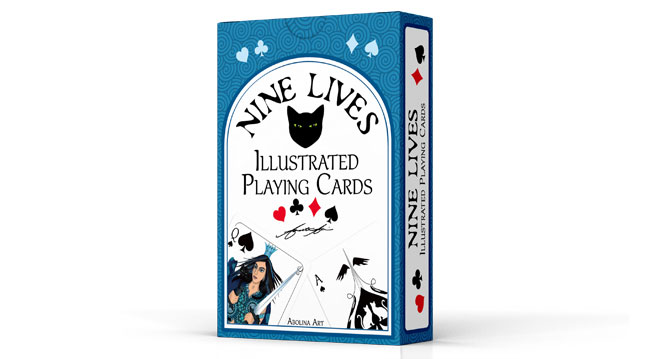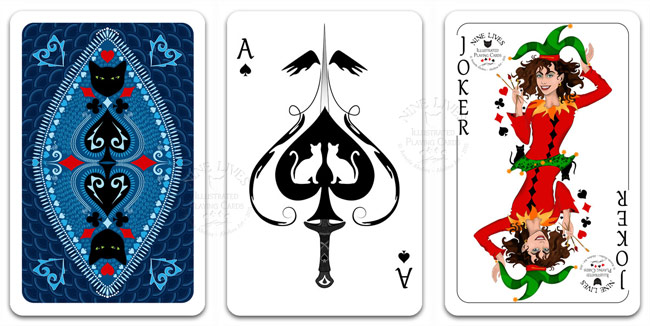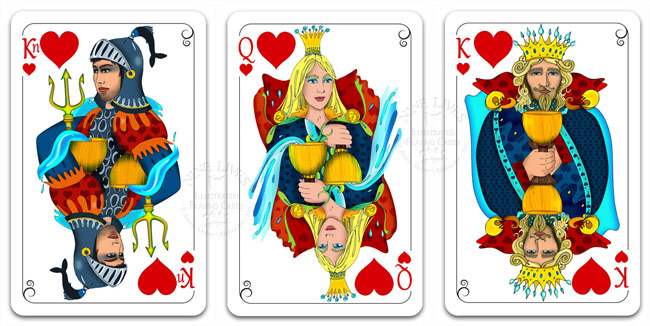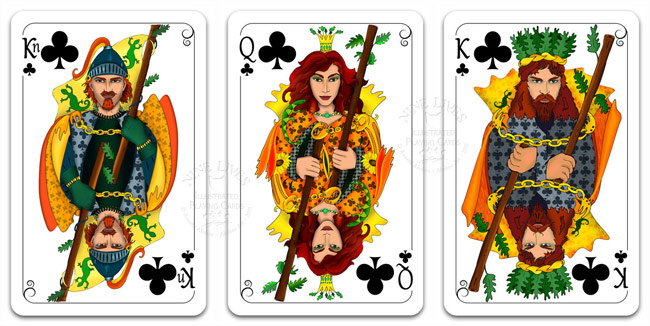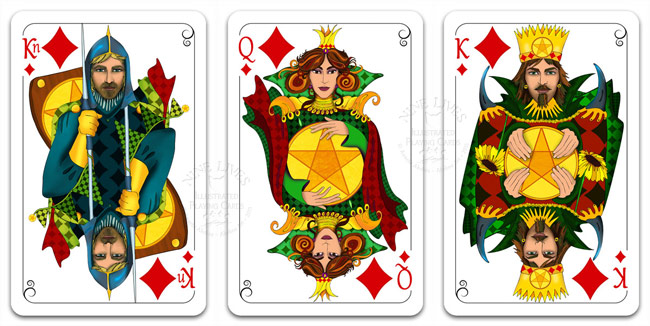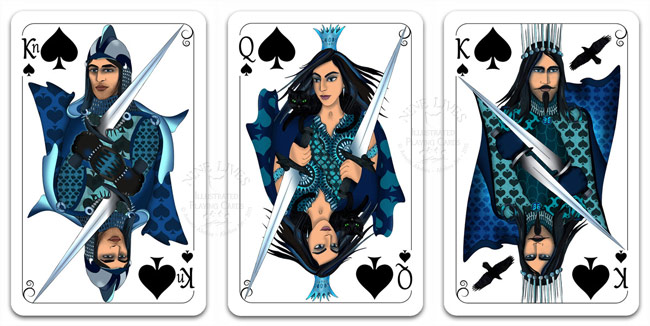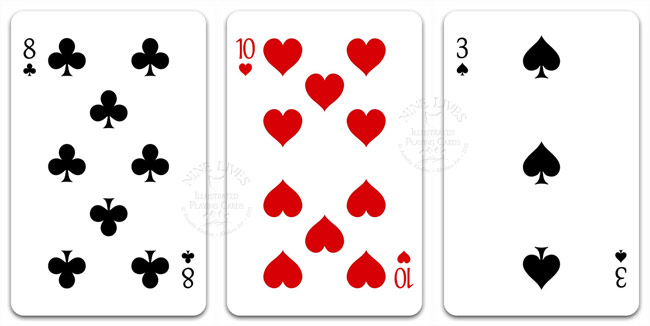 A short Interview …
To shed some light on the why, how and where to next – Miss Panda came on board to interview me this afternoon – a quirky chatty hour of laughs, which I have included part of here:
What inspired you to do these cards?
I was initially inspired by the court cards in Nine Lives Tarot (my first deck); Kings, Queens and Knights are such a colourful bunch – and I wanted to explore them further… A deck of playing cards felt just right; allowing me to include elements of tarot, while creating something new at the same time.
Which is your favourite suit?
I like all the suits, but if I had to pick a favourite, I'd say I'm drawn to Spades the most.
How long did it take you to make these cards?
I haven't worked on them constantly, but it has taken around a year to complete the deck. Drawing, painting and putting all the different elements together, along with delving into the history of cards – it has been a fascinating journey.
Do you see yourself going on to do a board game or other types of card decks?
At the moment, I feel that my main inspiration is to continue exploring Tarot and Playing cards, as these two systems feel closest to me – but who knows?
Did it take you a long time to do the back design for the playing cards?
I started the sketch by candle-light, during a big storm blackout :) The detail took longer to complete, though I enjoy that sort of thing – and I had a lovely model for the cat(s).
Do you have a favourite card?
Oh that is a hard question! I think I see the deck as a whole, so it is difficult to pick one card… I'd say one of the courts or perhaps Ace of Spades, but then I worry that I might put the other cards off, so best not say.
What are you going to do now?
I'd love to make a start on a new deck straight away – though I need to get started on work for a group exhibition later this year, before I dive back into cards …
***
Thank you Miss Panda for your questions – and thank you reader for visiting!
All the best
Annette :)