One thing I discovered when launching my first campaign on Kickstarter, is that as a project creator, you become immersed in a 24/7 all consuming adventure! My semi-regular blog posts pale when compared to the amount of time and work involved in running a campaign. Kickstarter is an amazing roller-coaster of nerves, excitement, gratitude and sheer anticipation – along with the huge reward of meeting so many wonderful people.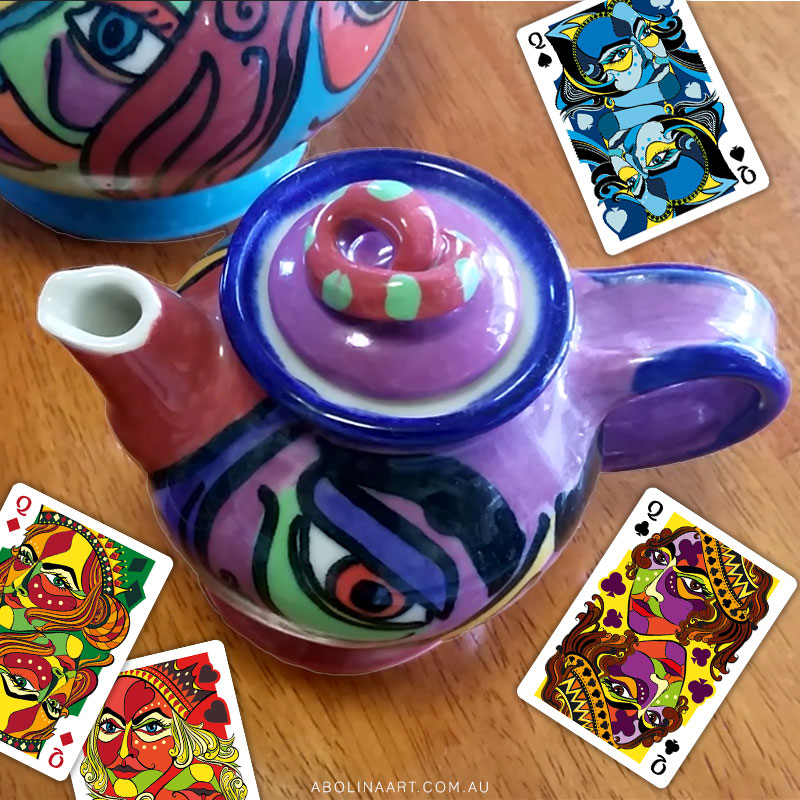 Image Gallery
I put together a gallery with images from VIZAĜO artwork, cards and tuck box, to show an overview of what this colourful deck is about. I hope you enjoy:
The Goal in Sight
When I paint (on canvas),  I can complete the work without relying on external manufacturing or processes. Any manufacturing is generally done before I start the painting (paints in tubes, pre-stretched canvas, brushes bound and ready to go, bottled thinners & thickeners…) From the moment the canvas is on the easel, the process becomes all about the painting itself
A deck of cards on the other hand, is different … While the process of creating the artwork has many similarities, the deck itself isn't complete until it has been printed – the point when all the characters and elements come together the way they were meant to be :)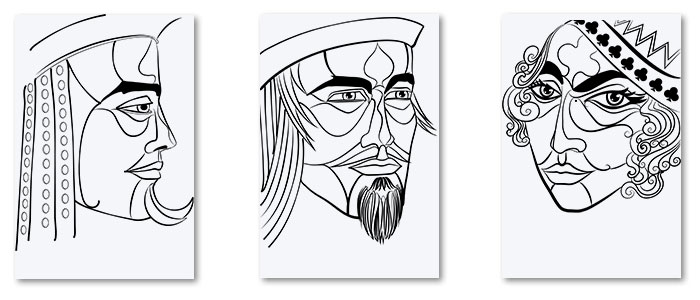 At almost 60% funded, I am hoping with all my heart to get across the line and be in a position to print the project that's been my creative soul since July last year. A girl's got to dream – besides, I know they will look great printed :)
I'd be thrilled if you spread the word to anyone you think might enjoy this colourful deck of cards!
Thank you for visiting and all the best,
Annette :)