This time of the year is like a kaleidoscope of bright colours!
Outdoors we have the sun, blue skies and a zillion shades of green splashed across the scenery; on trees, grass, leaves and bushes. The ocean treats us to every shade of blue, green, grey, violet and even black (at night) … Everywhere you look there is colour: Trees indoors with bright baubles, coloured lights, tinsel, stars, garlands, colourful paper, shop displays with everything from fruit to soaps … and all those delightful home-made decorations that make you go aahhhh …
Aren't crocheted beanies a little too hot to wear in Summer?
This post is a bit like some of those home-made decorations… they may not look Christmassy, but they somehow belong in the hustle and bustle of things that inspire or put a smile on our day :)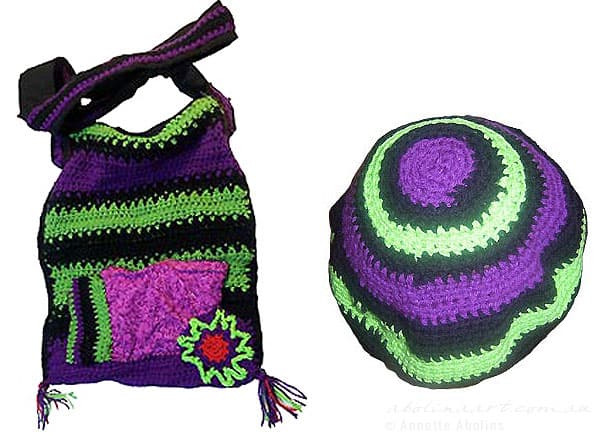 My grandmother Nina taught me to crochet when I was a kid – She would show me one type of chain, and then another, and then how to go round in circles… Her own work was beautifully intricate, yet she was always so encouraging of my attempts at making wonky scarves, coasters and hats for my little trolls, that I will always associate crocheting with fun, happy conversations and plenty of colour.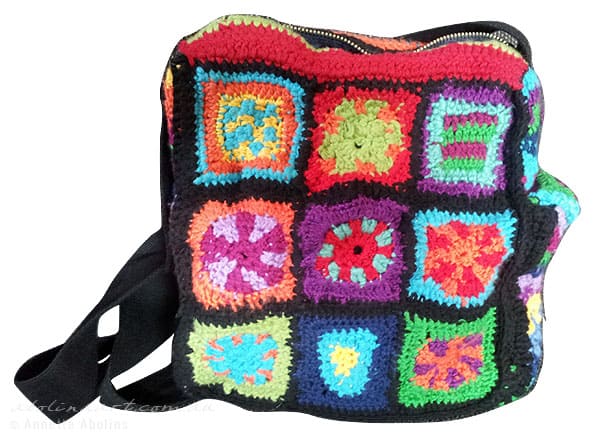 Making a bag is a way of creating space for treasured things … big things, little things. Have you ever noticed how easy it is to fill a bag (no matter how big it is)?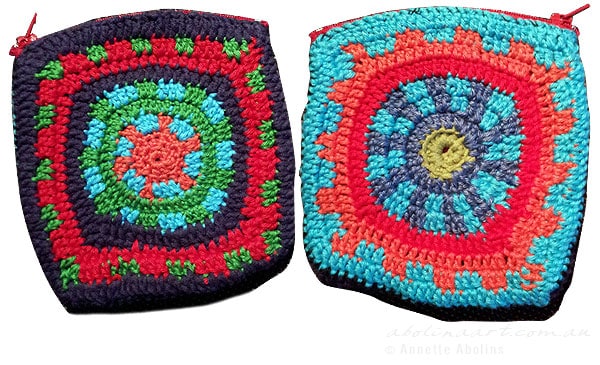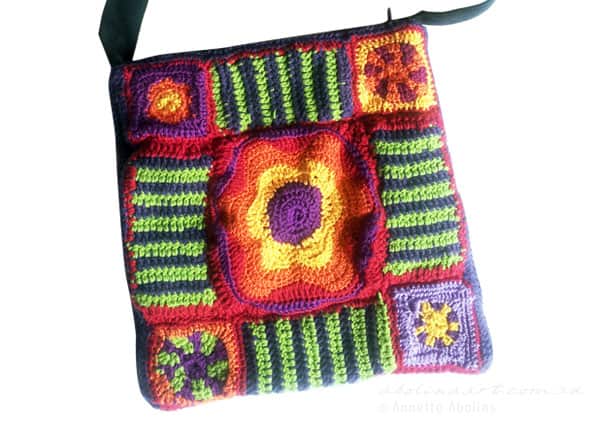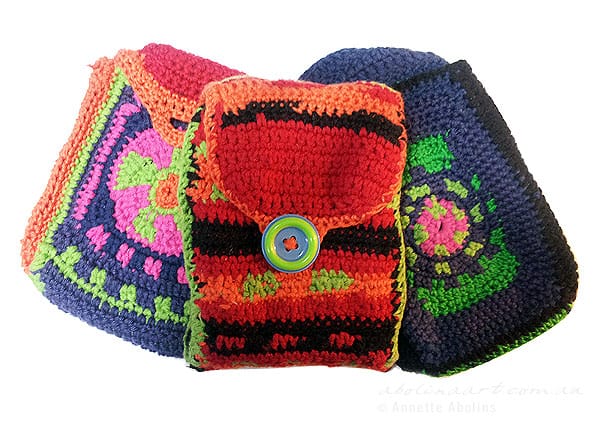 And… with the risk of seeming a little mad, here's a crocheted cover for my sketchbook and a pouch for keeping drawing pens :)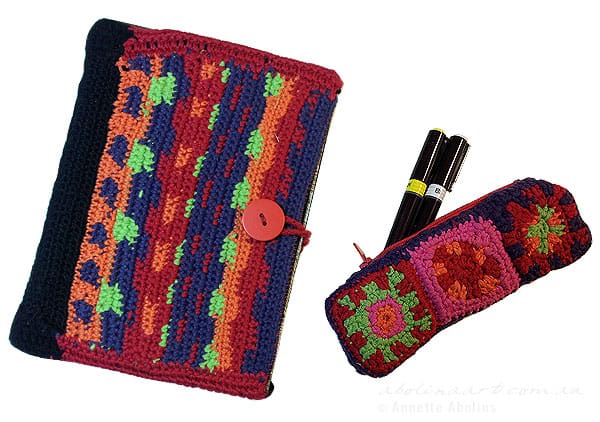 Hoping you're all having a bright and colourful beginning of the holiday season :)
Annette :)