I don't think it's possible to pin-point exactly how ideas form, as they tend to pop up when we're looking the other way.  It is possible though, to dwell on the various things that might inspire or lead to an idea … and in this post I want to share some of my inspirations.
Art Supply (stores)
There's this thing called the 'Gruen Transfer' – the moment when people enter a shopping centre and are intentionally distanced from the world outside. Architecture, sound and light are all designed to encourage us to stay longer, where the passing of time is intentionally hidden from us through not having windows or clocks in obvious places. To be honest, I don't much like shopping centres – I forget what I came for and often feel like leaving pretty much straight away …
However, there is a different type of 'Transfer', which I succumb to whole-heartedly. Whenever I walk into an art supply store, my sense of time completely disappears. Clocks or windows stating the obvious passing of time don't distract me, as I lose myself in all the delightful things inside the store. I just love looking at all the amazing and colourful pens, paints, papers, sketchbooks… Picking things up and turning them over, feeling utterly inspired to do pretty much anything.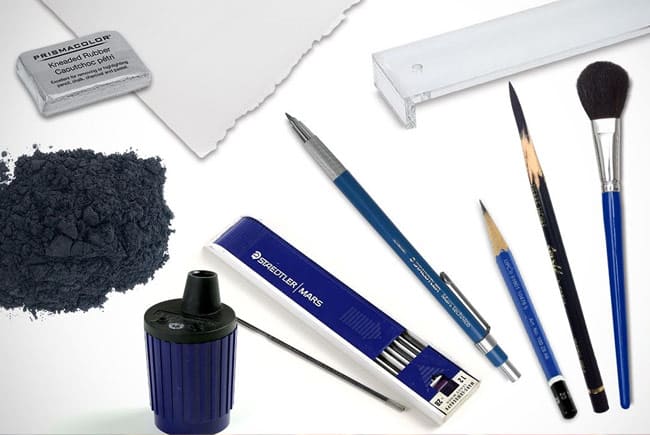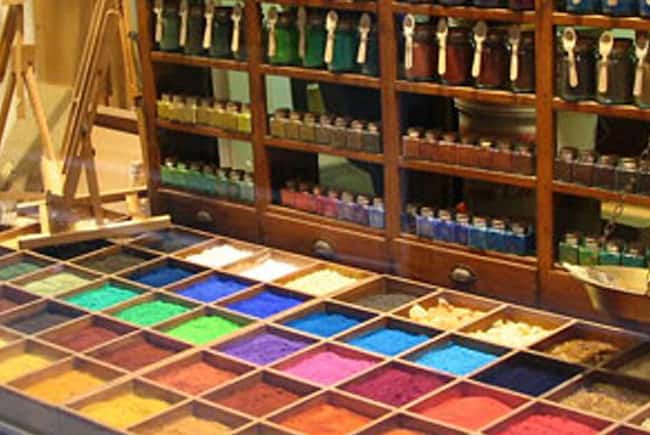 The images above are not my own, but treasures I've found while browsing… I do think they convey the lure of wanting to remain in a store indefinitely :) The one at the bottom is from the oldest art supply shop in Paris – just look at those little spoons for scooping colour – adorable!
Nature
Looking around nature, there is so much to be inspired by… Sometimes inspiration is about wanting to capture what I see (in a drawing or painting) … other times imagination plays a big part, where a train of thought or visual interpretations lead to an idea … Think about all the things you see when looking up at the clouds (inspiring fluffy clouds below by karindalziel/Flickr):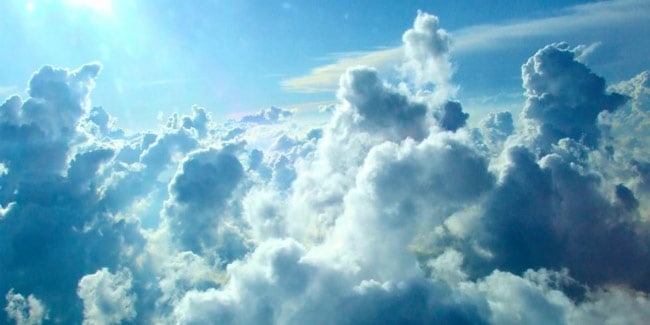 Towards the end of this year, the art group I belong to is having another exhibition. This one is on the theme Water … Oceans, lakes, rivers, ships that sail the seas, emotions, myths, the environmental impact water (or lack of water) has on our society, our relationships with water … When it comes to water, inspiration is endless – I think I need to sit by the ocean for a while and listen the waves, before I can find my way through the rippling ideas…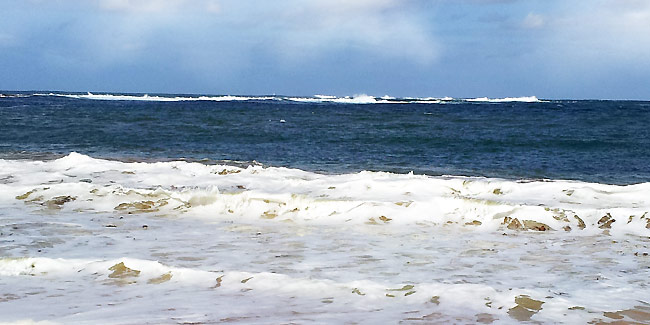 Artistic Expressions
Discovering artists and works of art (from way back to present day) which you feel connected to, is a true inspiration. It doesn't really matter if you don't see what the artist 'intended you to see', as long as the artwork inspires, moves or has meaning to you.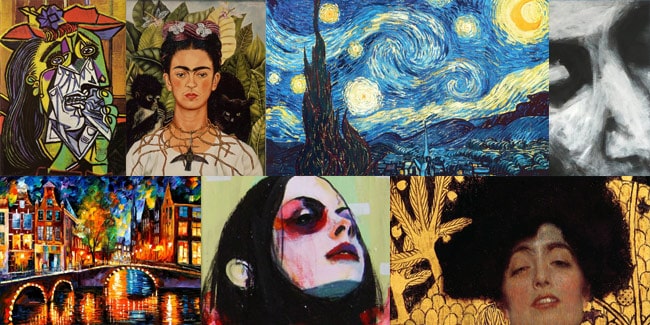 The collage above includes inspiring works by Picasso, Frida Kahlo, Van Gogh, Afremov, Klimt … 
Working together with other artists is truly inspiring. I enjoy creating work for group exhibitions and being part of online forums – ventures I find delightfully challenging, inspiring and amazing all at the same time. Feedback and support from artist friends can (I believe) help push our art-making in new and exciting directions.
… More Inspirations
Music is a big one… I listen to a wide range – Psychedelic Trance, Hard Rock & Heavy Metal, Folk, Indie, Dance and well, yes  Eurovision ;) If there's a good beat, melody and emotion… I'm likely to love it :)
Movies … Of course movies are inspiring :) To disappear into a different world and be swept away by the story on the screen… I can't do a top 10 (too hard to decide), though some of my favourites are: Lord of The Rings, Inception, Avatar, The Fountain, Sherlock Holmes, Some Like it Hot, Time of the Gypsies, Billy Elliot, Healing, Son of a Gun, Gone in 60 Seconds … Good movies are about exploring and experiencing emotions, walking in the shoes of others, being visually inspired, being thought-provoked … and so much more.
Cats … Cats are most inspiring creatures and I love them to bits :) I hope to find time to pen a cartoon of some of the antics our furry friend gets up to.
People … are truly inspiring. Connections, friendships and relationships formed along the way – create lasting impressions and memories to draw on for a lifetime.
Tarot and Playing Cards … the history and meanings associated with cards has fascinated me for many years. The inspiration to create art based on a traditional system is perhaps akin to illustrating a book – though there can be endless versions of the same book :)
What inspires your Art and Creativity …?
Is it having coffee with a friend or walking on a beach? If you'd like to share – I'm all ears :)
Thank you for visiting and take care!
Annette :)