I am part of a group of artists who have been exhibiting on the Central Coast and in Newcastle since 2007. Our exhibition As in a Mirror – opens at The Art House in Wyong: This Saturday! We would love to see you at the opening and hope you enjoy the show!
Opening: 5:30 – 7:30 pm Saturday, March 3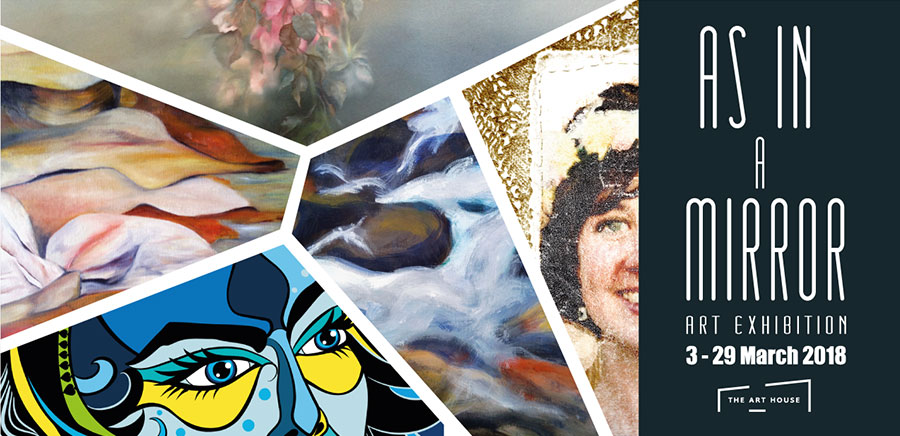 Exhibition dates: March 3 – March 29
Open: Monday to Friday: 10:00 am – 5:30 pm (weekends: contact venue for opening times)
Address: The Art House, 19-21 Margaret Street, Wyong – thearthousewyong.com.au
The artworks explore and reflect on how all impressions visual and otherwise, are filtered through the mirror of our experience, our individuality and our psyche.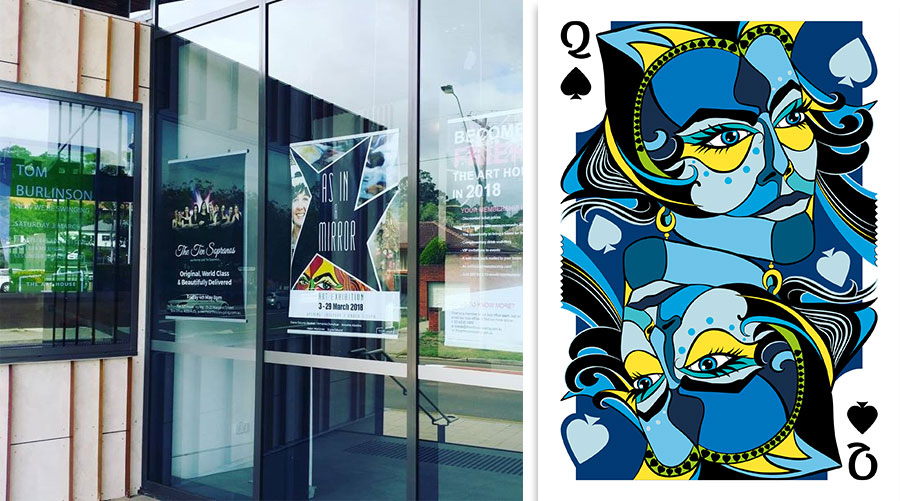 Twelve Mirrored Royals
Every face we meet is unique; each harbouring different stories and emotions reflected in moments of recognition. With ever-changing expressions, the face is a kaleidoscopic mirror of impressions and experiences, where glimpses of understanding and belonging bring joy to the heart.  My works for this exhibition are a reflection of my fascination with faces and my love of playing cards, where mirrored faces seeing the world up-side-down are part of everyday life.
Differentiated by character and expression, these royals unite through line and colour. Their familiarity alludes to the connection we all share; the ability to reflect and mirror ourselves in others, which gives us perspective and also unity.
Meet my Artist friends …
Diane's artworks are inspired by her recent trip to Iceland, where she has captured amazing scenery in oil paintings, photography and print-making. Signe's artworks explore the beautiful shoreline around the Hawkesbury river in oil paintings and drawings. Helen's vivid paintings share the beauty of life through moments of reflection and poise. Amanda's artworks explore family resemblance in her series of collagraph prints with thread and gold leaf.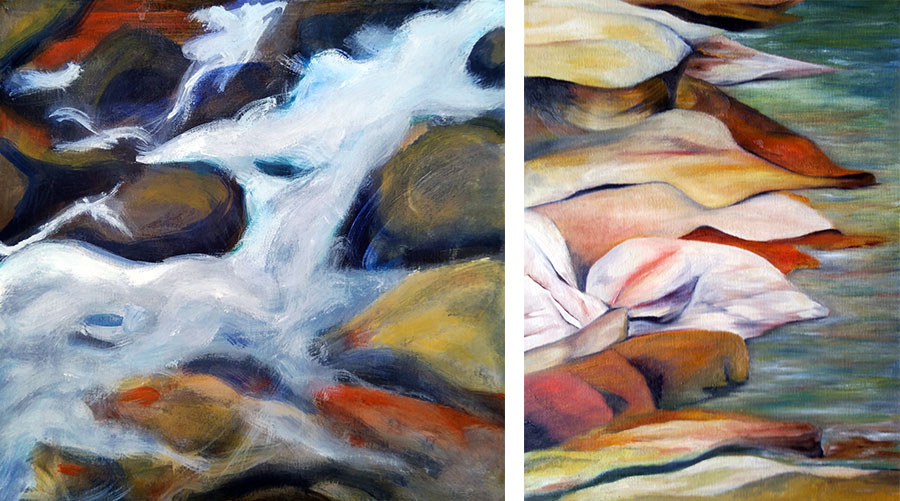 Artworks by Diane Eklund-Abolins and Signe Eklund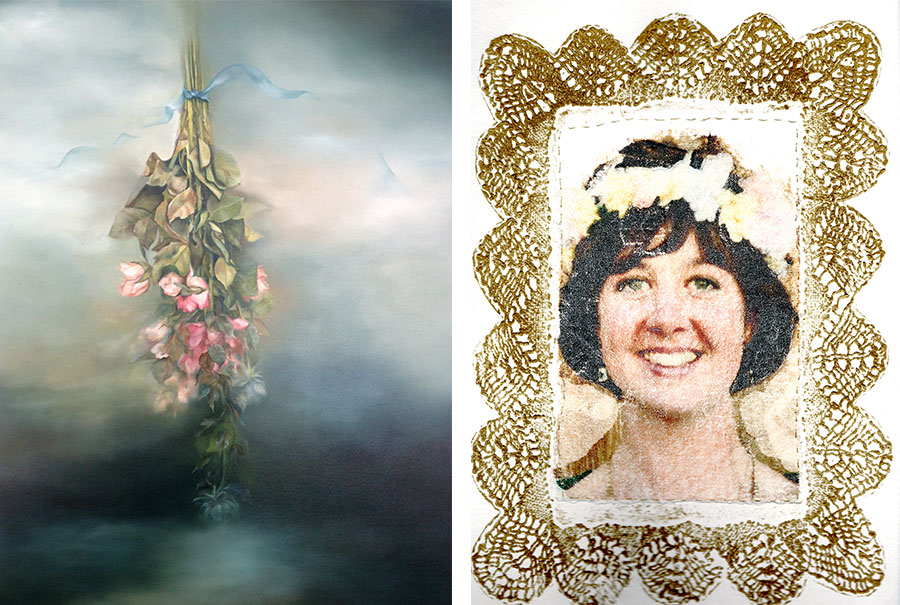 There is also a portrait of each artist in the exhibition – In keeping with the theme, we drew names from a 'hat' to decide which artist we would depict :)
Thank you for visiting and take care!
Annette :)