It has been a while since I updated here… I've been on a mission to finish the Sketchbook Project and also do work for an upcoming exhibition – which left little time to post here. Finally, having met the deadline, my Sketchbook is on its way to the US (hopefully arrived by now) and I look forward to seeing what is selected for the Limited Edition print version. I really enjoyed the project – the only thing I would change (for next time) is to rebind the book myself using more sturdy paper stock… other than that it has been really inspiring to work towards this deadline, which allowed ample room for artistic freedom. While the focus has been on 'sketches', I feel that there are some themes or ideas that I may revisit to either paint or redraw in a larger/different format.
Here are the final pages from my sketchbook: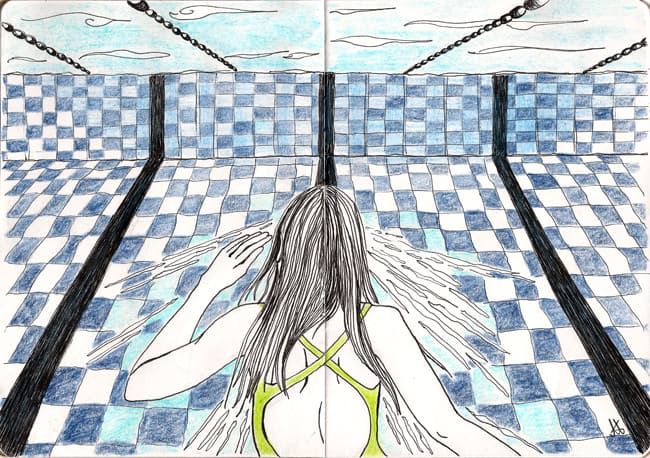 Just keep swimming… This drawing was inspired by a sense of being in, under and looking up through the water, while doing my laps in the local pool…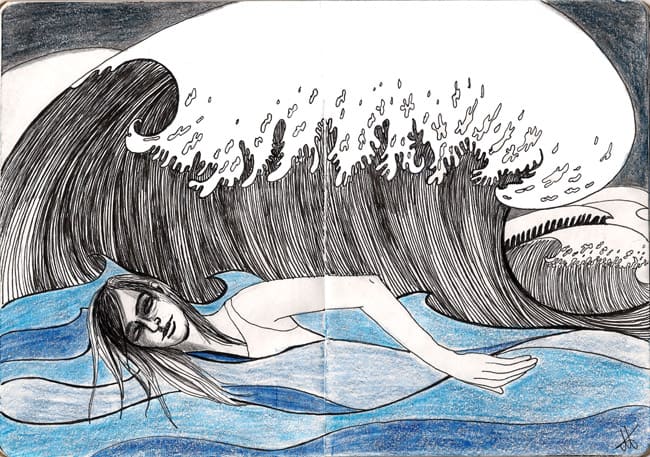 Going Home – Again a water theme – there is something very 'home' about the ocean.

Anxiety – sketch for painting…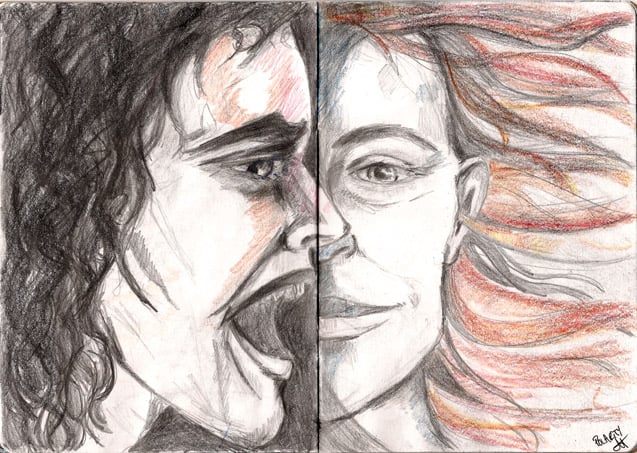 Polarity – sketch for painting…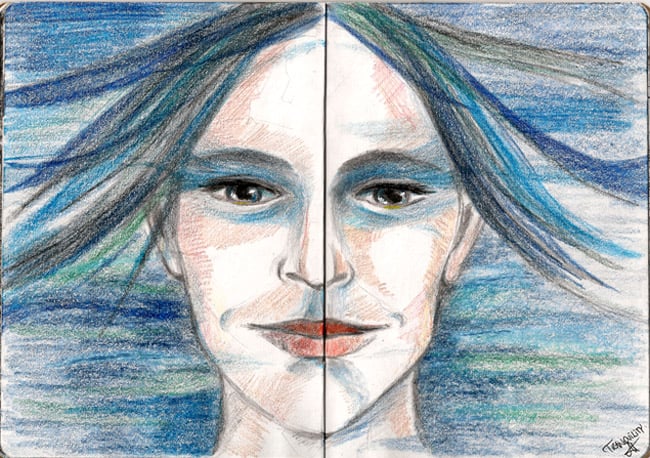 Tranquillity – sketch for painting…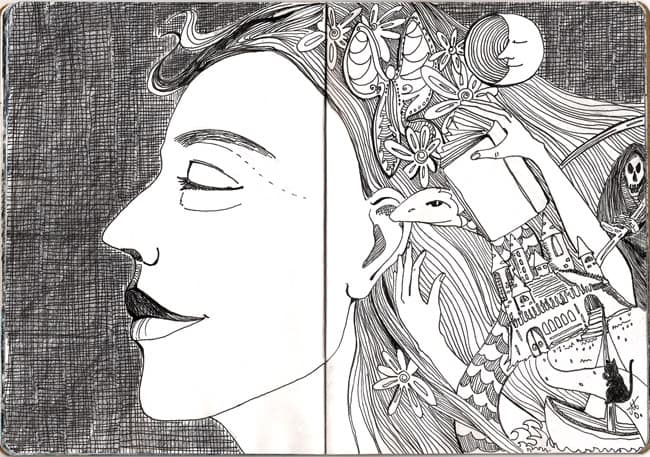 Myths and Imagination Inspiration comes from a jumbled visual archive of stories blended with imagination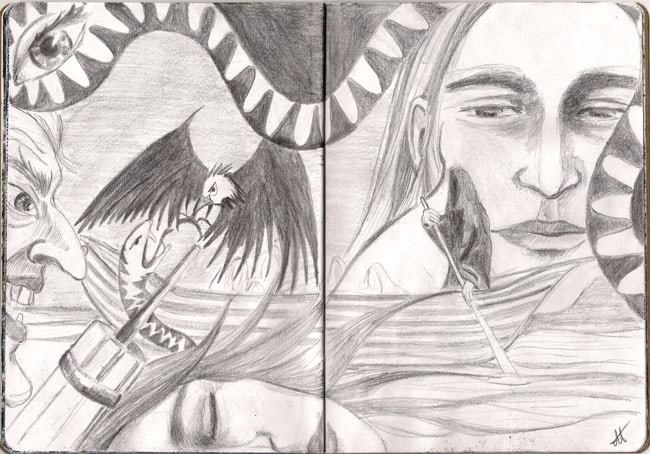 Life Journey – Myths and stories help me visualise forces in life and death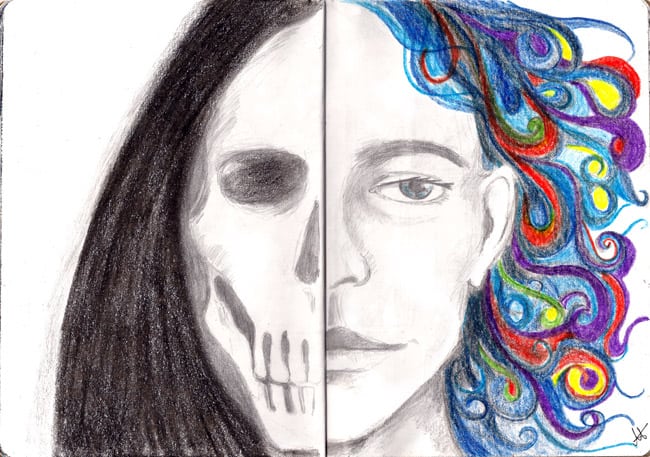 The Duality of Life and Death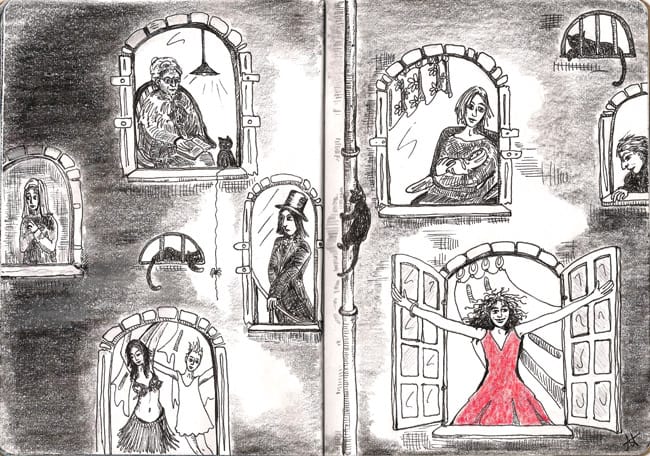 Windows of Opportunity – There are many windows and paths in life…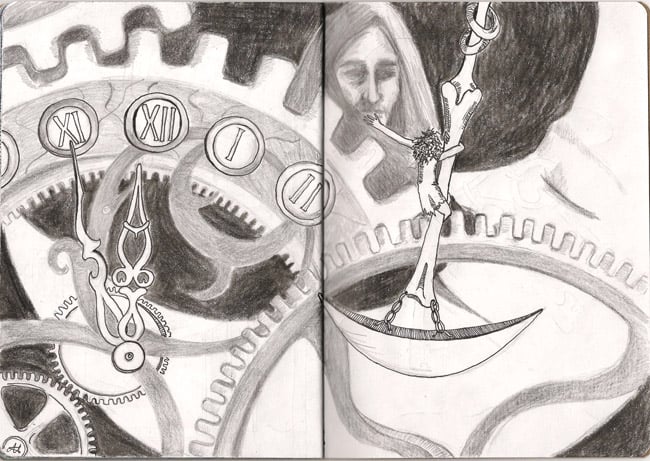 Bargaining with Time Lord – As I run out of time I often dream of striking a bargain with the elusive lord of time…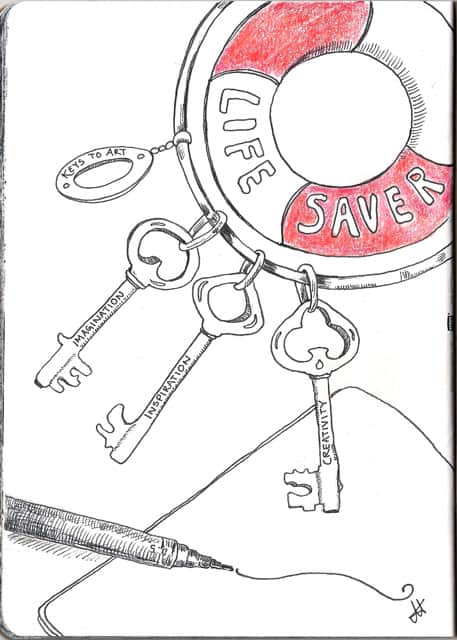 Keys to Art – Imagination, Inspiration & Creativity…
Thanks for visiting
Annette :)