It's Friday evening, the London Olympics are on telly – and in keeping with the spirit of excitement, medals and extravaganza… we have just drawn the winner of the tarot art print competition!
The draw involved putting all subscriber names for this blog in a bag, shaking the bag and making lots of enthusiastic announcements… and then, my daughter pulled out the winning name…
We are very excited to announce that the winner is: Andris! Congratulations and stay tuned for delivery of your art print: Temperance :)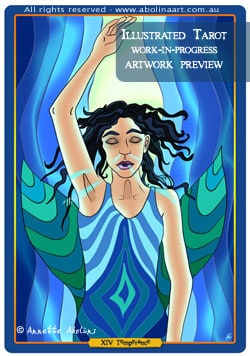 Happy weekend all and thank you to everyone who has subscribed to this blog over the last few weeks. I  am excited to have new readers and hope to provide you with some entertaining posts (and special offers) in the weeks and months to come.
Annette :)