Our exhibition opened on Saturday at The Studio Gallery in Gosford – with artworks by: Diane Eklund-Abolins, Helen Mortimer, Amanda Donohue and myself.  After months of working intensely on finishing the art; it was almost strange to step back and just enjoy the show.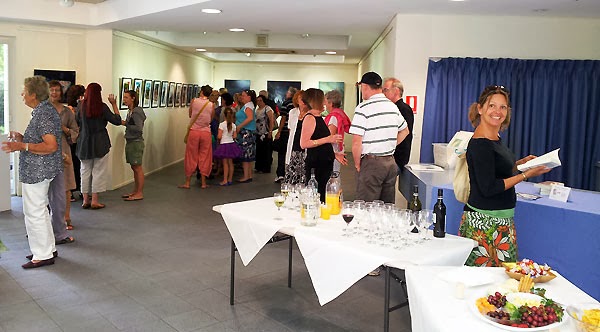 It was a busy opening with a lot of people milling through the exhibition. I had some great conversations and we received wonderful feedback from many of our visitors. One little girl wanted to go to the park (or so she was telling her parents), but forgot all about that mission when she spotted a cat in one of my paintings.
In addition to the artwork, there was wine, juice, and nibblies, and an eclectic mix of soul, jazz and trance playing in the background – seamlessly served up by Amanda's husband.  Since the opening, we have had lot of people visiting through the week as well. It truly has been great to see so many come to see the show.
Thank you to all of you, and for all the great comments!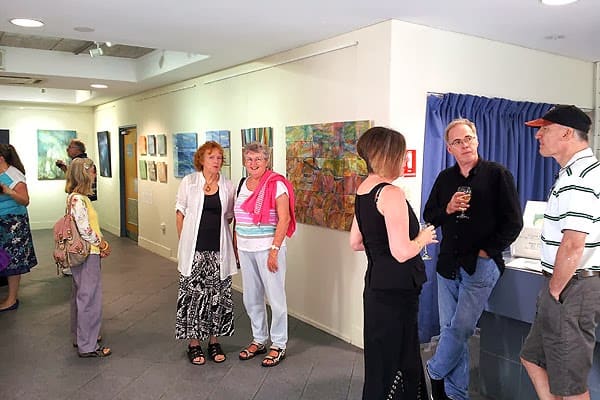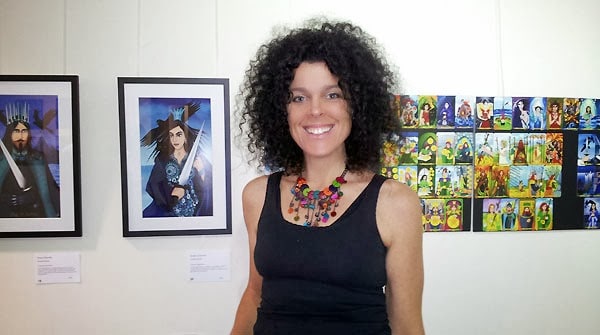 Exhibition dates: 15th – 24th November (this Sunday)
The show is open until the end of this weekend (Sunday 4pm), so if you are out and about on the Central Coast on the weekend, do pop in and have a look!
Annette :)