I love the Sherlock Holmes movies with Robert Downey Jr. They're a real treat to watch with great actors and fast paced stories told with plenty of humour, fabulous music and great costumes. The movies are worth watching just for the title credits, which mimic period newspaper etchings and prints. I wanted to find out more and found this fascinating article on the creative process behind the titles: Art of the Title.
And… after my 'product placement movie endorsement'… here is the pen & ink drawing I did today; I had fun with the shadow effect across his face (lots of lines) and the swirl of pipe smoke going up the side :)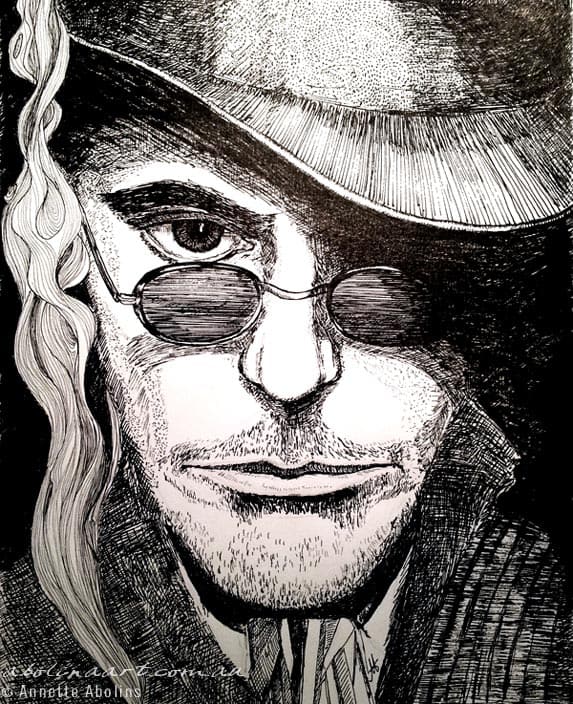 I find that switching between drawing from imagination and drawing real life subjects or those caught on camera provides a sense of balance in my own creative process. It's almost like finding a balance between fact and fiction where both can influence one another (if that makes sense) :)
Thanks for visiting.
Annette :)