The design process invariably includes revisions and changes – and in this update I want to share the latest tweaks to the new playing cards I'm working on.
I've been posting updates of the progress of the cards on the Playing Card Forum where I received some great feedback about extending the background. Once pointed out, I could see that I had space to extend the background AND the artwork – resulting in what you see below:
Revised Royal Hearts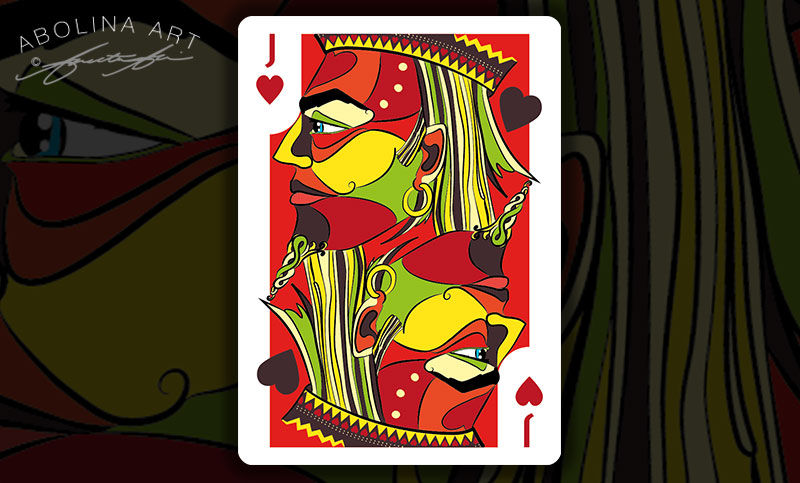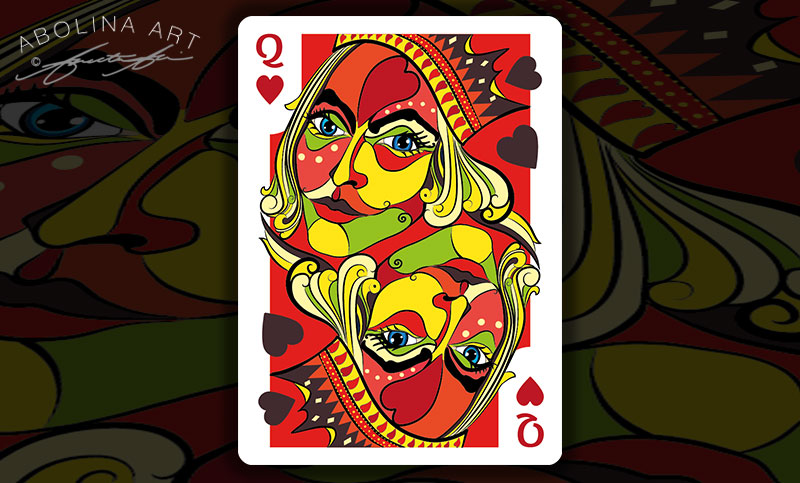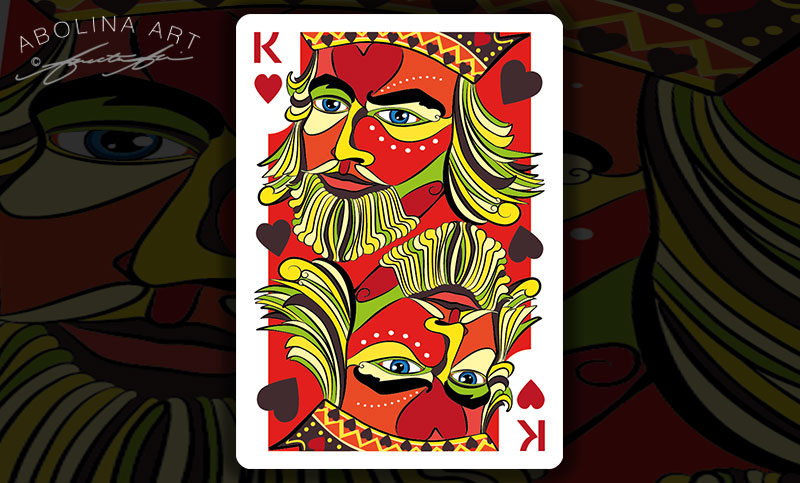 Revised Royal Diamonds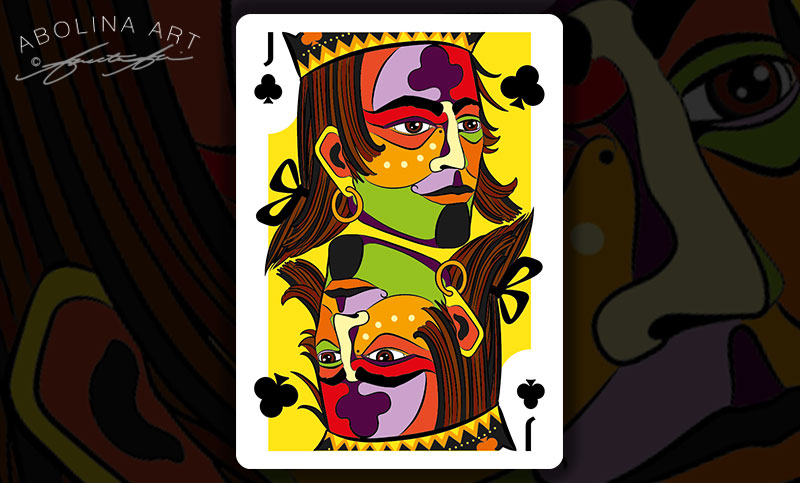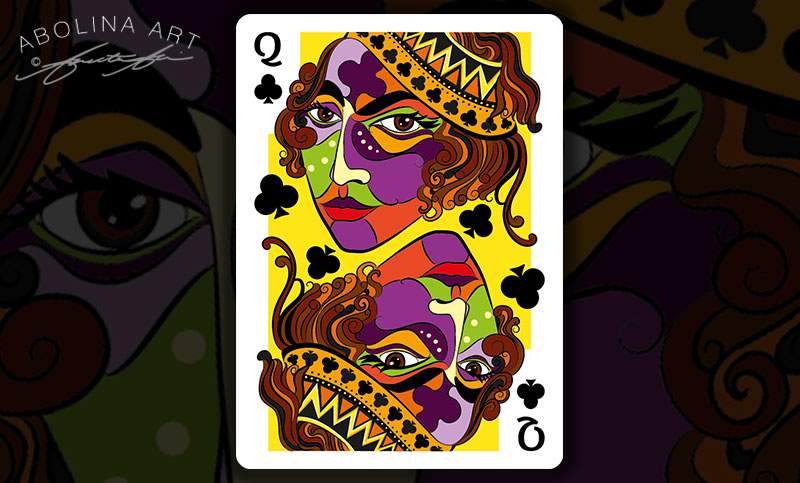 The Design Process
When creating a 'body of work', such as a deck of cards, revisions become a necessary part of bringing everything together as a whole … though I find that even with stand-alone illustrations and designs, there is a process of refinement that takes place. In a way, revising an illustration is similar to an oil painting, where layers of paint are added or scraped back to refine and define the original idea. Sometimes, the 'core' of the painting is applied in one go and left pretty much unchanged. Other times, the artwork is completed through a transforming process, where each step aims to bring the painting closer to completion …
On a side note, my brother sent me this ages ago – every time I look at it I laugh (perhaps because it is so true):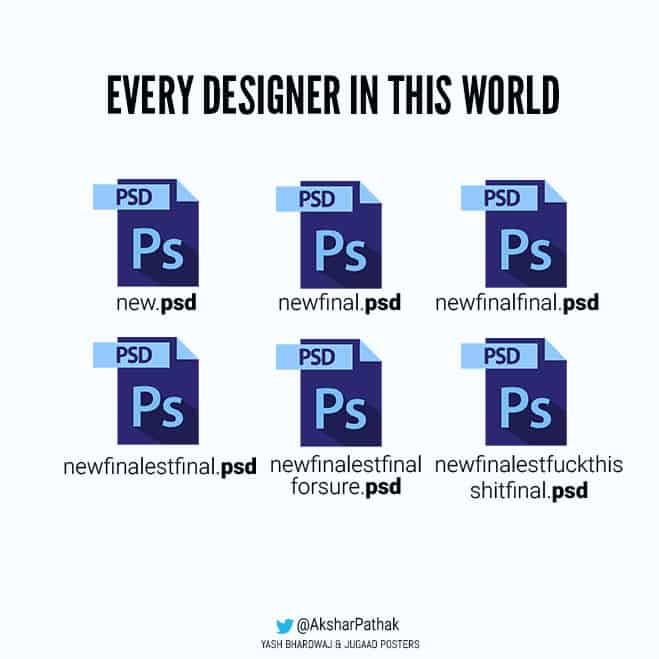 Personally, I find it is all about enjoying the process and the journey of creating art and good design. Don't let the goal get in the way of creating something you are truly happy with. That is to say – when you look at something a day later and feel it needs more work, (or if you receive valuable feedback pointing out something you previously were unaware of) – continue the journey :)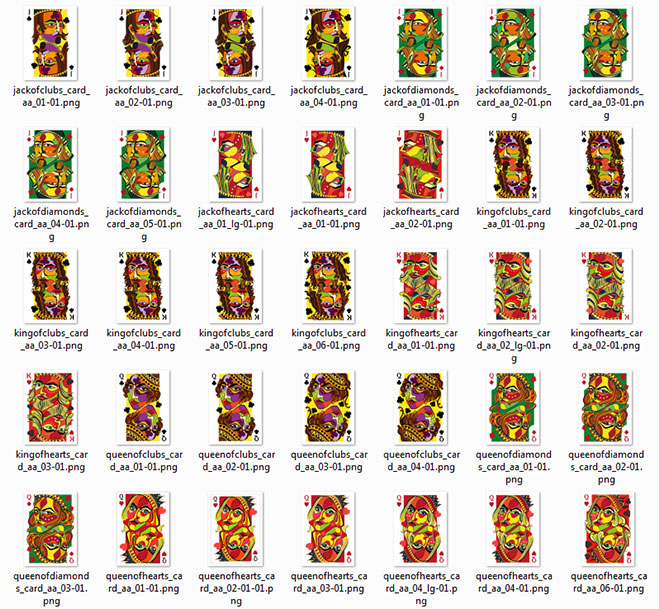 As an example of how I work – the 35 thumbnails above show revisions for 8 individual artworks. I know they're tiny to look at, but you get the idea.
Coming up in the next post – a sneak peek at the Suit of Diamonds.
Thank you for visiting and take care!
Annette :)